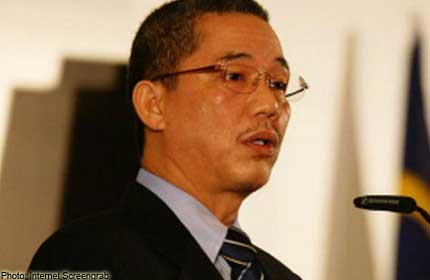 JOHOR BARU - A third bridge linking Malaysia and Singapore to further improve connectivity and accessibility between the two countries is being considered.
Works Minister Datuk Fadillah Yusof (above) said feasibility studies on the project are being conducted.
The studies, among other things, are looking into safety and security aspects, bridge design, and construction cost for the project that will involve both governments.
Johor Public Works executive councillor Datuk Hasni Mohamad welcomed the move.
"The idea of having a third bridge is not new and was proposed many years ago," he said after the opening of an international conference and exhibition on highways and expressways at the Persada Johor International Con­vention Centre.
Hasni said Pengerang, Kota Tingggi has been identified as the potential site for the bridge.
The third bridge, he said, will help accelerate efforts by the Federal and Johor governments to transform Pengerang into a regional oil and gas hub.
Hasni said with the Pengerang Integrated Petroleum Complex taking shape within the next few years, the additional link is vital because traffic volume in the area will increase.
Hasni also announced that the existing dual lane Senai-Desaru Expressway on Route 92 will be upgraded into a four-lane highway starting early next year.
The work on the 27km stretch after the bridge over Sungai Johor is expected to be completed in 24 months.