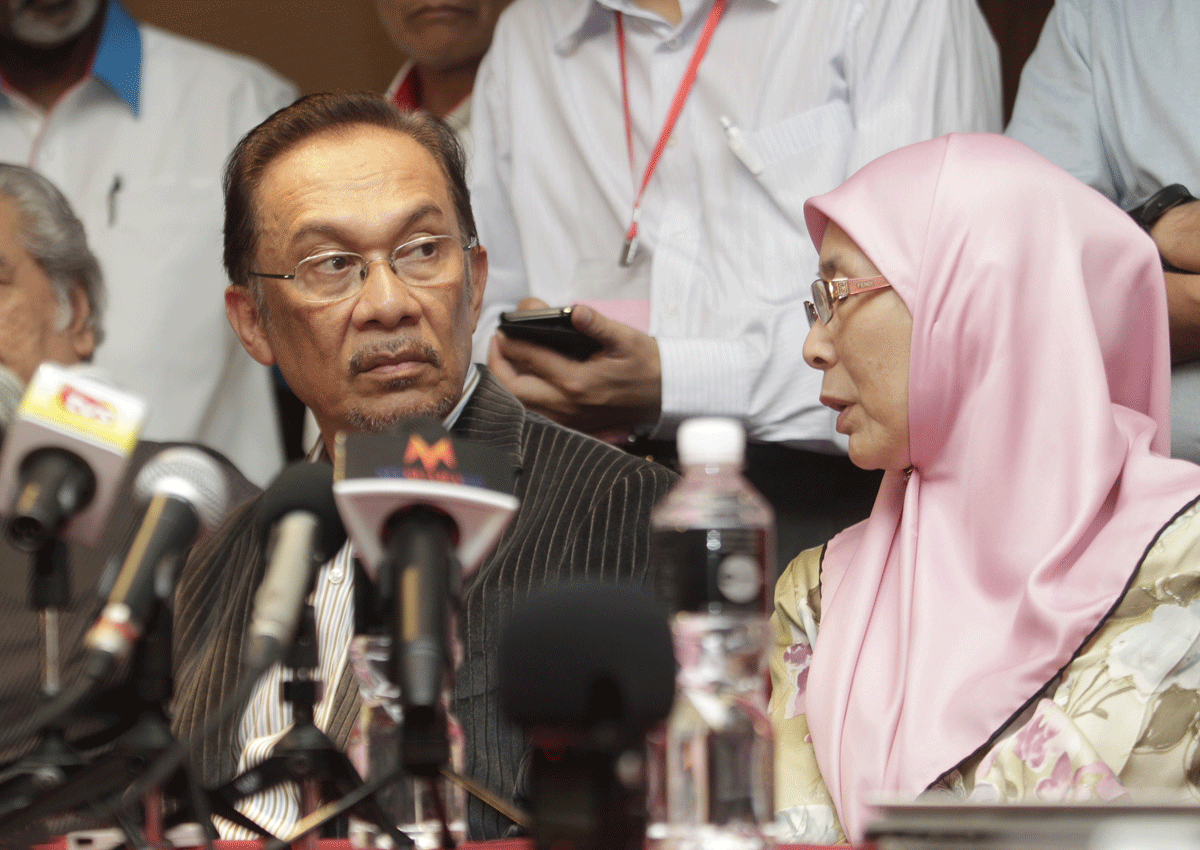 KUALA LUMPUR - In a test case, Datuk Seri Anwar ibrahim and his family members have filed an application for judicial review to allow physical contact during prison visits.
Anwar, his wife Datuk Seri Dr Wan Azizah Wan Ismail, their four daughters and four grandchildren filed the application and named the Sungai Buloh Prison director, Prisons Commissioner-General and Home Affairs Minister Datuk Seri Dr Ahmad Zahid Hamidi as respondents.
They are seeking an order that the Sungai Buloh Prison director's decision dated March 14 is removed by the High Court.
In a statement, Anwar said he was separated from his family members by a glass partition during visits, which prevented any physical contact between him and his family.