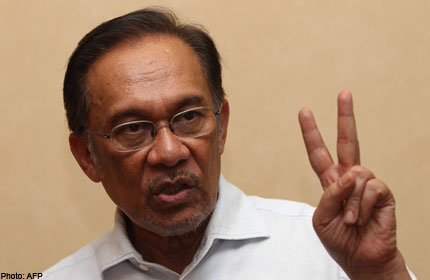 SHAH ALAM - Datuk Seri Anwar Ibrahim has questioned whether Malaysian students are ready to accept English as a must-pass subject in SPM by 2016.
The Government should have looked at ways to improve the quality of English teachers and infrastructure such as libraries before implementing such a move.
"I agree it should be made mandatory for students to learn English. I agree that English proficiency should be boosted.
"But mandatory to pass? The quality of teachers and infrastructure should be upgraded first," said the Opposition Leader after speaking at the World Conference on Islamic Resurgence organised by the Malaysian Islamic Youth Movement.