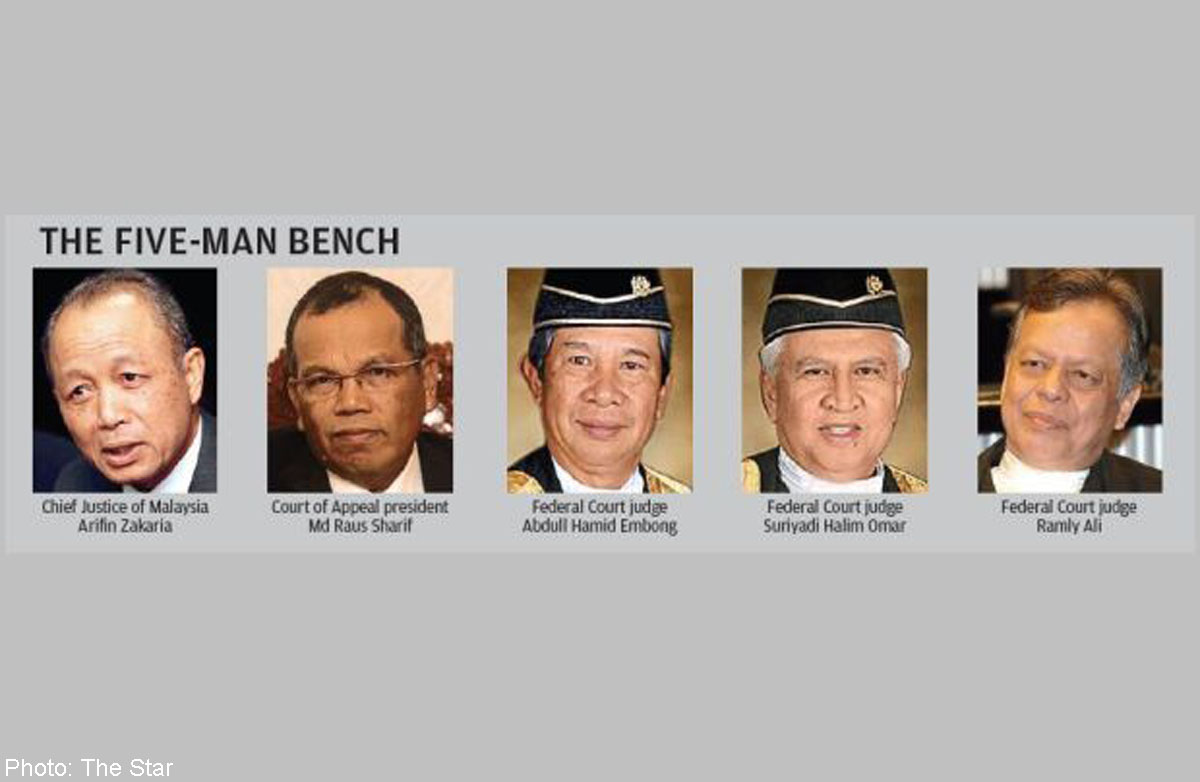 PUTRAJAYA - Chief Justice Arifin Zakaria is chairing a five-man Federal Court panel that is hearing the appeal of Datuk Seri Anwar Ibrahim against his conviction and five-year jail term on a sodomy charge.
The Bench will also decide on the counter-appeal by the prosecution for a longer jail term against the Opposition Leader in his Sodomy II case.
In the coram are Court of Appeal president Justice Md Raus Sharif and Federal Court judges Justices Abdull Hamid Embong, Suriyadi Halim Omar and Ramly Ali.
The panel heard arguments from Anwar's lead counsel Datuk Seri Gopal Sri Ram, who told the Bench that the defence has put in 46 grounds to support its submissions for the acquittal of the PKR leader.
Co-counsel N. Surendran argued that the Court of Appeal had not considered Anwar's statement from the dock that the charge was a political conspiracy.
Speaking to the media later, lead prosecutor Tan Sri Muhammad Shafee Abdullah said the hearing would be extended to tomorrow due to the lengthy submissions by the two parties.
When met by reporters, Anwar said that lawyer Datuk Sulaiman Abdullah was ill and had leg pains.
"I engaged a distinguished former Federal Court judge to replace him as my lead counsel," he added.