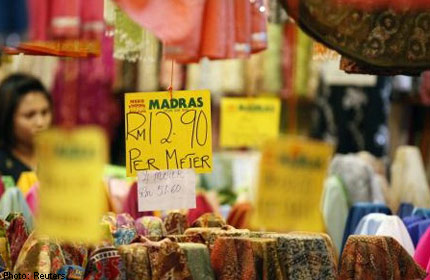 JOHOR BARU - Syndicates are cashing in on the generosity of Malaysians by stationing foreign beggars at Ramadan bazaars around the state.
The beggars, mainly from Myanmar, China and Vietnam, are usually handicapped and some go around with children in tow.
It is a "lucrative" trade as some apparently earn up to RM2,000 each within several hours before the breaking of fast.
State Welfare Department director Khadijah Abdullah said the beggars were seen at many of the bazaars.
"We are quite sure that they must be linked to some syndicates as it is a wonder how they managed to end up here," she said.
Khadijah also said that the department had even come across one case where a beggar managed to collect RM2,000 after being at a bazaar for only four hours.
Although there was no alarming increase in their numbers, Khadijah said many of them were concentrated at the Ramadan bazaars.
"We have conducted spot checks at three areas so far, including the bazaars in Kg Pasir, Bandar Baru Uda and Larkin," she said. "We managed to apprehend some of the beggars, including one who brought in three children from Myanmar."
Khadijah said the department found it difficult to nab the beggars as they would often move from one bazaar to another.
She said the best way to help those who were poor was to report them to the department. Complaints pertaining to beggars can be directed to the department at 07-223 2606 or 07-223 2607.