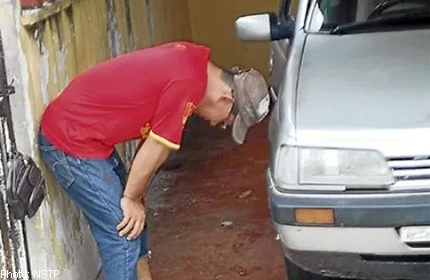 SINGAPORE - A toddler in Malaysia was killed when his elder brother accidently reversed their father's car into him.
Two-year-old Mohd Adam Mohd Ali died on the spot in the 12.30pm incident in Parit Buntar, Perak, on Wednesday.
The distraught father, Mr Mohd Ali Hussin, 53, told the New Straits Times that he had just returned home to pick up his daughter to send her to school when the accident occurred.
He recounted: "When I reached home, I parked my car and entered my house to take something.
"I heard noises coming from the porch. When I went out to check, I saw my four-year-old son sitting in the driver's seat, while Adam was behind the car picking up his slippers."
The father of five said he heard the older boy starting the car, causing it to reverse.
Screamed
Then his daughter screamed that the car had hit Adam.
Mr Mohd Ali said he believes that his elder son had accidentally engaged the reverse gear.
He said his older son was not aware his younger brother had died as he helped to carry the victim to the front of the house.
Said the father: "When he realised what had happened to Adam, he ran to his sister and cried."
The toddler was sent to hospital for a post-mortem.
Local police said the case had been classified as sudden death.

Get The New Paper for more stories.