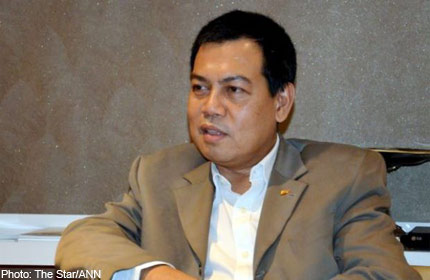 JOHOR BARU - Businesses are divided over the switch to a Friday-Saturday weekend in Johor although it is optional for the private sector whether or not to adopt it.
The Iskandar Regional Develop­ment Authority does not foresee any problem resulting from the change.
Its chief executive officer Datuk Ismail Ibrahim (pic) said: "We will continue to ensure seamless service delivery to investors and potential investors alike and business will continue as usual."
He added in a statement that the authority would coordinate steps taken with federal agencies and the business community.
Johor Indian Business Association president P. Sivakumar said the members depended on foreign investments and the change could affect them because most financial institutions worldwide closed on Sunday.
He said it would be a "drawback for investments" if association members closed businesses on Friday.
South Johor SME Association chairman Teh Kee Sin said the change could be "to a certain extent" inconvenient, but companies would just have to reorganise their operations accordingly.
"Our state had Friday and Saturday as rest days before 1994, and none of the private sector companies adhered to that weekend.
"However, the situation has changed as we now have many government-linked companies, and most of our members have business dealings with them," he said.
Teh said that SMEs dealing with international companies might have a problem conducting transactions if their weekly off days differed.
"I, however, believe that the small and medium enterprises need to make changes and maybe focus on more online-based applications to deal with this issue," he added.
The Johor Federation of Malay NGOs Coordinating Council applauded the change taking effect on Jan 1.
Its vice-president Abdul Rahman said: "As Muslims, we certainly welcome this good news as Friday is an important day for us to bring our children to the mosque."
In Petaling Jaya, The Malaysian Employers Federation said that companies with international clients would be affected by the Johor weekend switch, and called on bosses in Johor to be flexible with their work and rest days.
MEF executive director Sham­suddin Bardan said: "If a client needs to be attended to quickly on Friday or Saturday, then that company will only be able to do so on Sunday. That's why we need flexibility," he said when contacted.
He noted that private companies were not obligated to adopt the Friday-Saturday weekend.
"If private employers can't follow the state ruling for operational reasons, then they have the discretion not to follow it," Shamsuddin said.