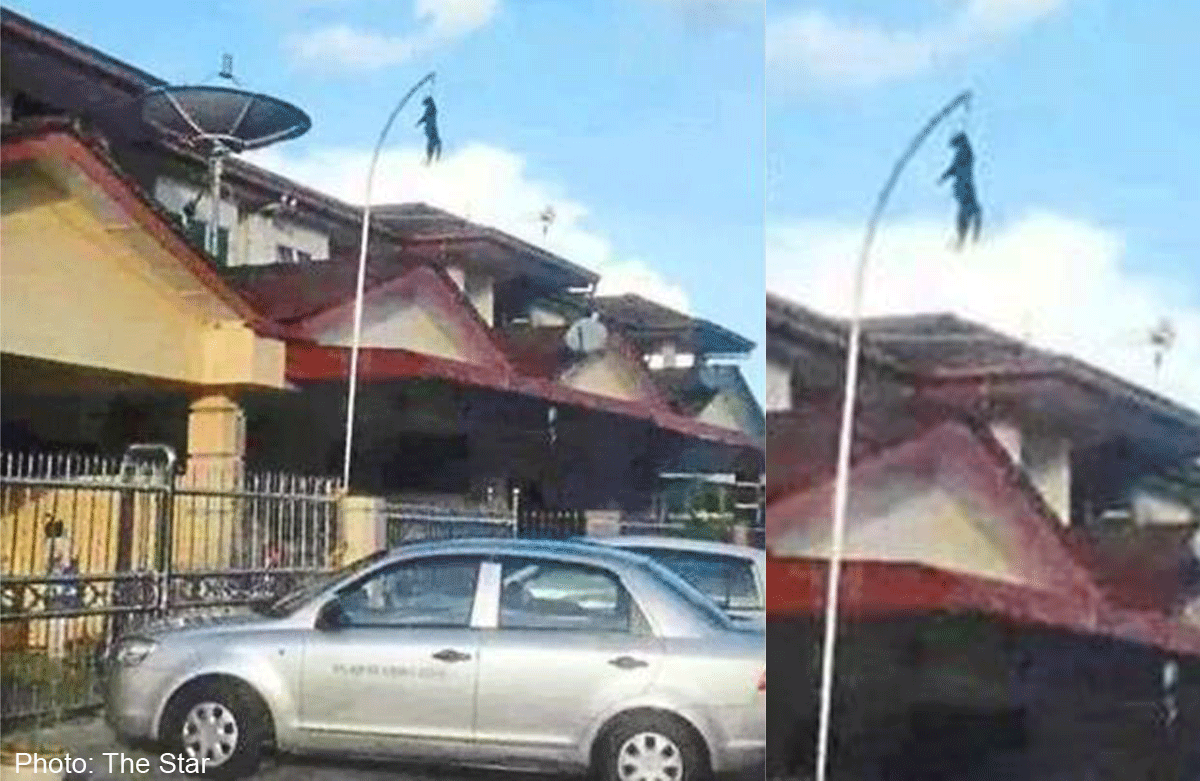 SIBU - A cat found hanged high up on a pole in front of a house here has stunned neighbours and animal lovers in Jalan Lada here.
In what appears to be a warning to the occupants of the house, the black feline had its neck tied with a rope and was hoisted to the top of a nine-metre pole and left to die there.
It is learned that the 38-year-old house owner had left for Kuching at the end of last month after he was intimidated by certain people over a business deal. His house has since been left vacant.
Yesterday, he came home and saw the cat hanging from the pole which was used to hang long firecrackers.
Seeing this, he remained inside the house.
Previously, he had lodged a police report about the intimidation which led to the arrest of four men under Section 307 of the Penal Code for attempted murder.
The men are now in remand. 
A team led by district police chief ACP Mohd Kamal Kordi subsequently came to investigate yesterday.
Sarawak Society for Prevention of Cruelty to Animals condemned the cruel act, saying it was heinous for someone to do that.
"We hope that the person caught doing it will face the full brunt of the law," society chairman Dona Wee said.
"It is a terrible act against humanity."
She recalled that three years ago, a man was sentenced to one month's jail for killing five puppies.