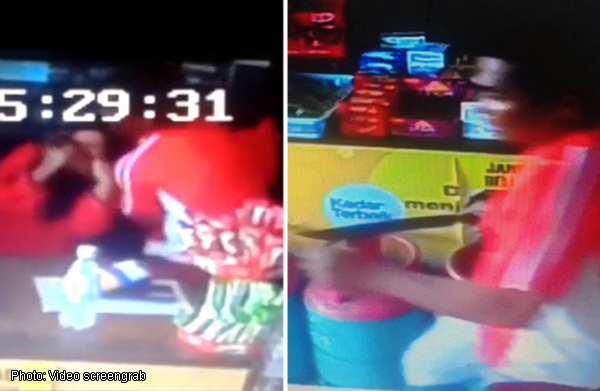 A man holding what seemed to be a parang or machete is on the loose after robbing a store in Malaysia.
According to the Malaysian Crime Awareness Campaign's facebook page, the incident took place on Jun 22 at around 3.30pm, at Bandar Indera Mahkota, Kuantan.
A video posted on the page shows the man approaching the unsuspecting cashier and covering her mouth as he steals money from the counter.

Visit STOMP for more stories.