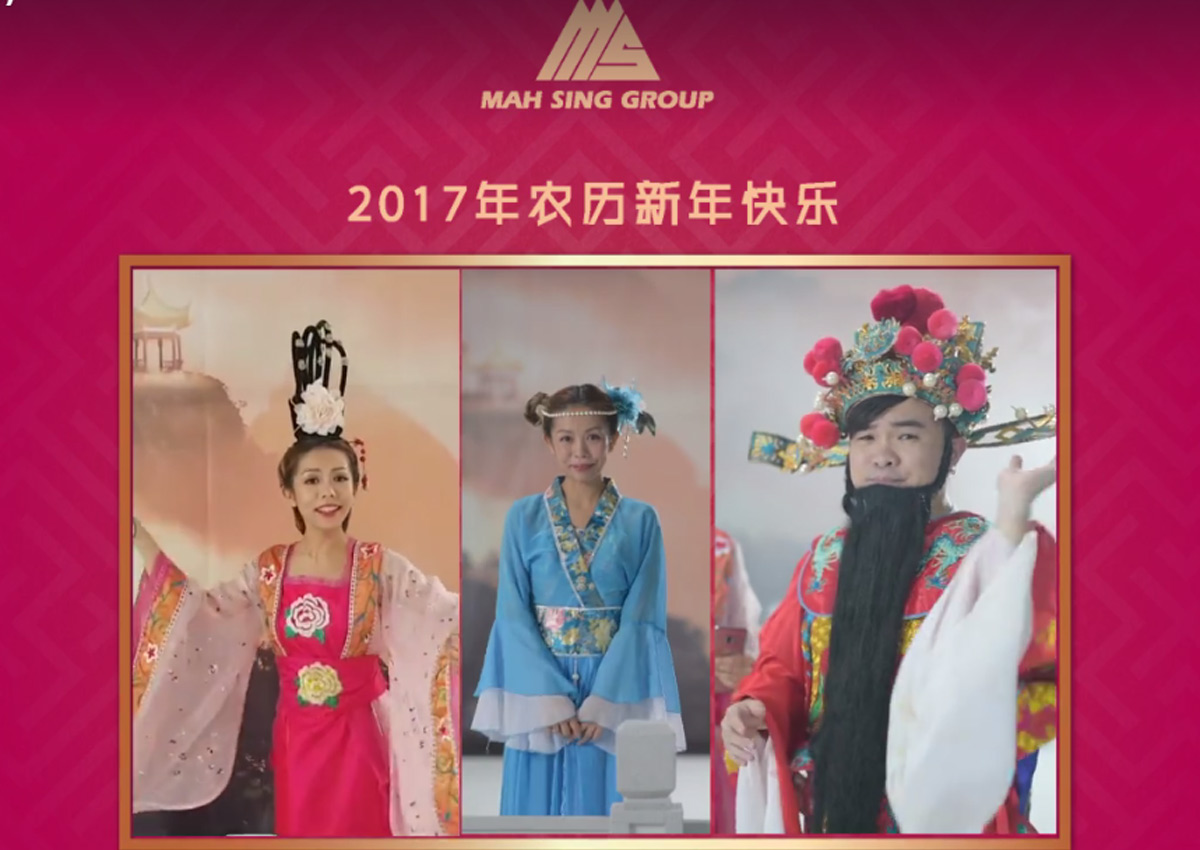 PETALING JAYA - Property developer Mah Sing Group Berhad's Chinese New Year interactive video series has Malaysians in stitches.
The videos posted on the company's Facebook page engage viewers to help God of Prosperity Choi San tackle his girlfriend's tough questions and undertake a series of mischievous bids to win her heart.
The first clip, titled Choi San Has A Girlfriend, is a minute and 30 seconds long and features buttons which viewers can click to decide Choi San's next course of action.
Other interactive features include tilting the mobile phones to the left or right to select who Choi San thinks is better looking, his girlfriend Seong Ngor or his former flame Chat Xin Lui.
In part two, viewers also have to answer a WhatsApp text from Choi San himself and move the video time bar to allow Choi San to time-travel.
The first clip, released on Jan 20 via the company's Facebook and WhatsApp platforms, has garnered more than 1.1 million views to date.
"This commercial is so astounding! Have never seen this kind of commercial in any company other than Mah Sing Group," commented Facebook user Aziz Azimullah.
Another user Yap Boon said it was "funny and full of creativity".
Group managing director Tan Sri Leong Hoy Kum said the company wanted to use a "fresh and humorous" way to bring fun and laughter to the audience this festive season.
"This interactive video brings a different experience and we believe viewers will want to share this special blessing from Choi San with their family and friends," he said in a statement yesterday.
The group's Chinese New Year video also highlights its CNY RM8,888 (S$2858) Campaign which runs until Feb 28.
Buyers stand to enjoy cash rebates from RM888 up to RM18,888 for selected Mah Sing properties.
In one of the interactive videos, Choi San almost missed out on this promotion but luckily, his trusty Pandora box brought him back in time to snap up the bonanza.