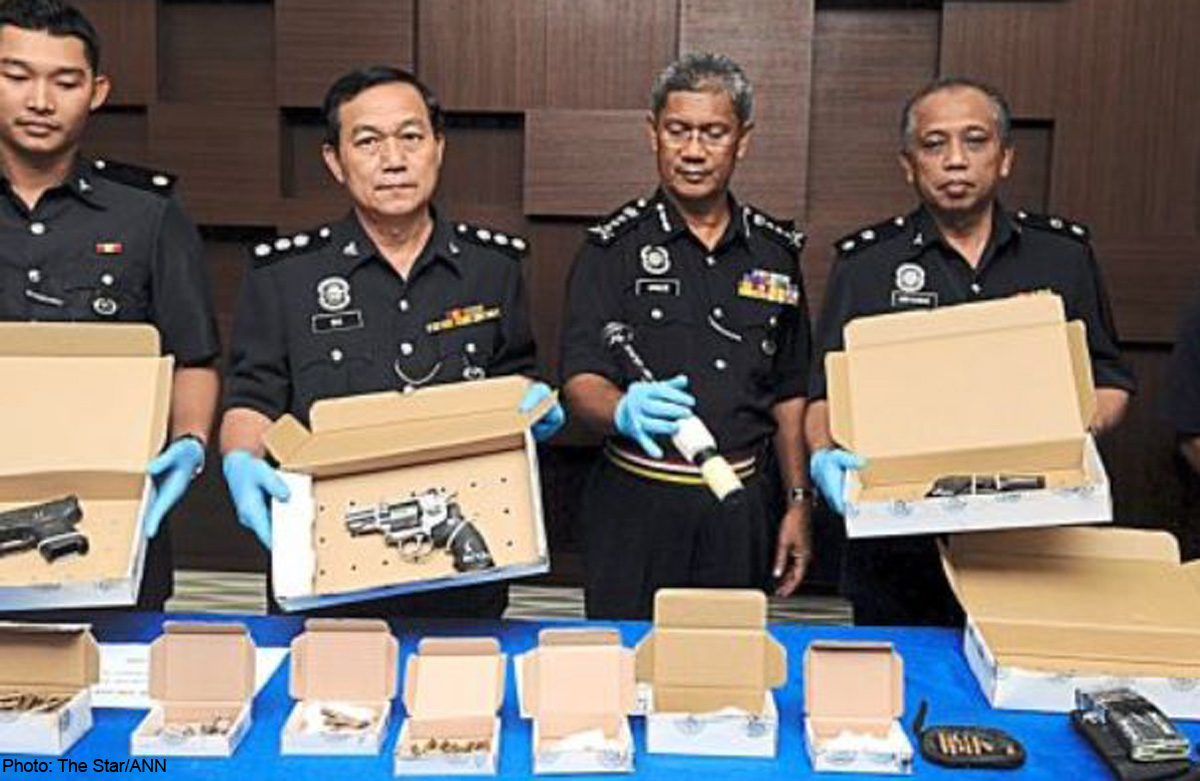 ALOR SETAR - Three pistols, M16 rifle parts, ammunition of various calibres and 46.5gm of heroin were seized following the arrest of two men and a woman at a house in Taman Anggerik here.
A police team stormed the house after several days of surveillance following a tip-off.
The suspects, aged between 25 and 42, were arrested at about 5pm on Saturday, said Kedah police chief Commissioner Datuk Ahmad Ibrahim.
"One of the men tried to dispose the heroin by throwing it out of the window but we managed to retrieve it later. We also found a bunch of keys which led to a car parked outside. The car was searched and the firearms were found," he said yesterday.
Comm Ahmad added that two automatic pistols, an airsoft gas pistol known as a Wingun, M16 parts and 247 rounds of ammunition were found in the car.