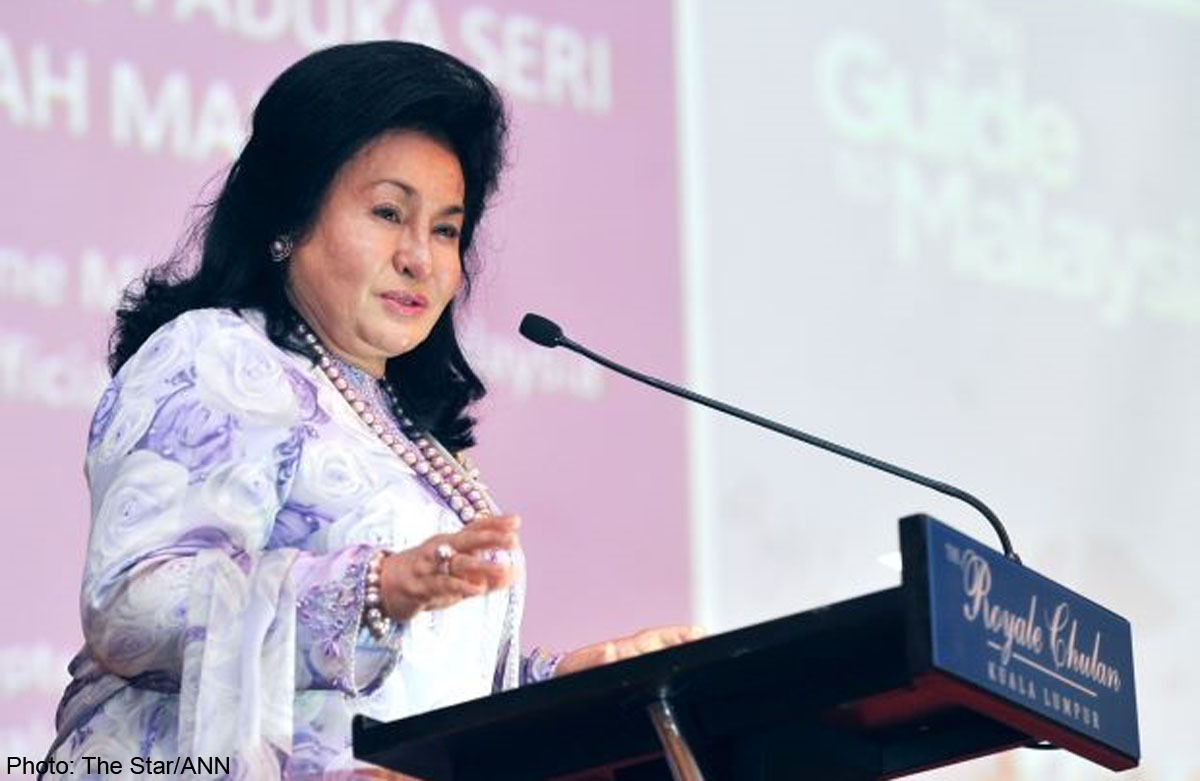 PETALING JAYA - Datin Seri Rosmah Mansor said those bent on toppling the Government use her as their target because they cannot get at her husband, Prime Minister Datuk Seri Najib Tun Razak.
Candidly speaking on the nasty comments about her work with the Permata early childhood programme and criticisms that she controlled her husband and that Najib feared her, she said the public should not "swallow whole" the online rumours that she described as "malicious".
"I am fully aware of the things said about me on social media. These people just want to topple the Government but they can't get at Najib. So, they get to me," she said when addressing some 600 delegates at the International Rural Women's Day national level celebration here on Tuesday.
"Don't believe and swallow every­thing you see or read online, such as on Facebook and blogs."
She said those with ill intent would go as far as to portray her every gesture in a negative light.
"They even say Najib fears me. Najib is bigger and I am the one who is afraid of being squashed," she said, drawing laughter from the floor.
Rosmah advised those who want to get the correct information or clarification (about the Internet stories) to write to her aide at the Prime Minister's Office.
She added that despite the personal attacks, she remained unfazed and would not be discouraged from continuing to champion the causes of women and children.
Earlier, Rosmah praised the women for their active participation in cooperative activities.
She presented mock cheques pledging RM10,000 (S$3,903) each to Rahaiah Baheran, who won the cooperatives Best Woman award, and Koperasi Serbaguna Kaum Ibu Kubang Pasu Bhd, which emerged as Best Women Cooperative in the country.