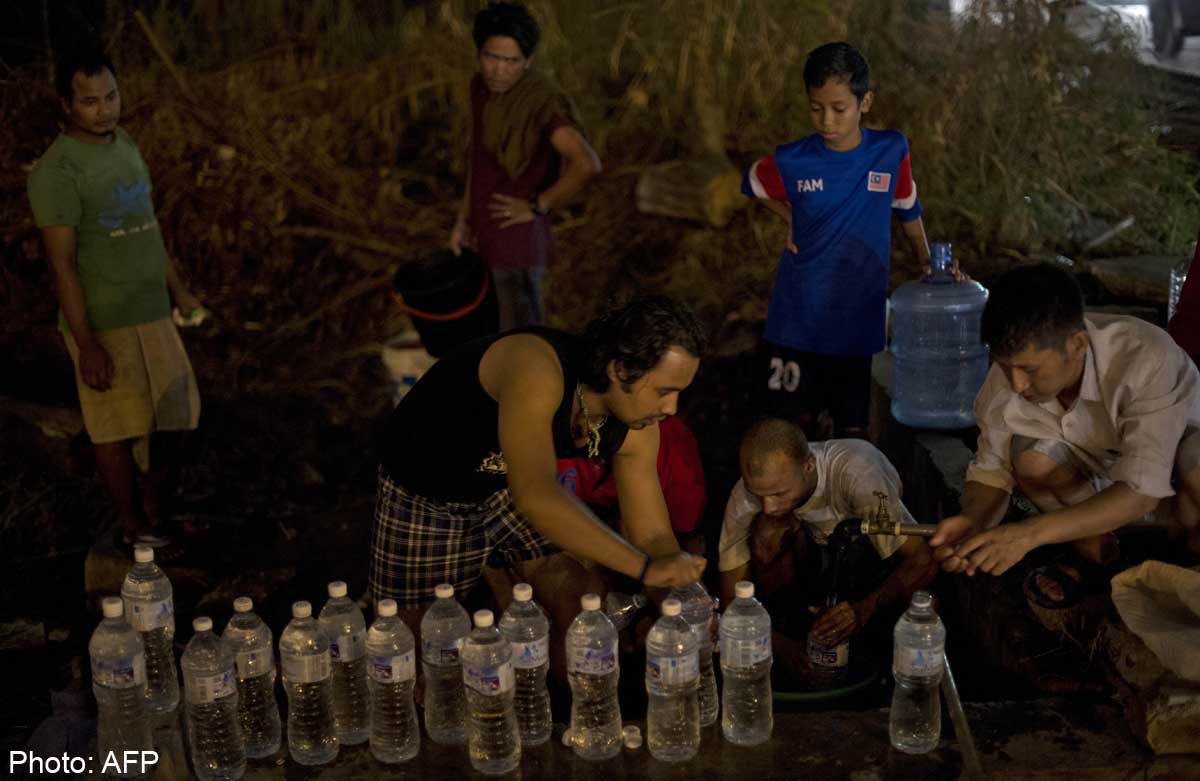 Selangor residents will have to dig deep and get accustomed to dry taps every two days as an emergency water rationing exercise kicks off from today.
Weeks of no rain and a prolonged dry spell means that the government will have to enforce water rationing throughout the state, in areas where there has been disruption since Feb 7.
Menteri Besar Abdul Khalid Ibrahim said the water rationing will see people getting their supply cut off every two days, reported Malaysia's The Star.
"In a week, consumers will receive water for four days.
"The period of water rationing will depend on the weather. We were told that the rainy season would start only in the middle of March," said Mr Abdul Khalid.
The state on the west coast was forced to resort to rationing as the seven dams there were running low, no thanks to the drought, reported the New Straits Times.
Selangor will be divided into two zones for the purpose of the rationing, and tankers and static tanks would be sent to affected areas.
BEST WAY TO HELP
The state government will discuss with local authorities in badly affected areas on the best way to help people, Mr Abdul Khalid said.
He advised residents to use water sparingly, store enough for their needs and cut down on activities which use a lot of water.
In Kajang, a town in the eastern part of Selangor, the army has stepped in to ease the water problem faced by some 35,000 residents in the Balakong area, whose taps had run dry since Saturday.
"We have begun deploying water tankers in Balakong and the surrounding housing areas," said Defence Minister Hishammuddin Hussein.
"The move is in response to the critical situation of residents being without water for 24 hours," he said on Sunday.
Three army water tankers, each with 3,000 litres of water, were sent to hard-hit areas in the constituency.
On Feb 17, things turned ugly when several foreign residents reportedly hijacked water tankers from water firm Syarikat Bekalan Air Selangor (Syabas) during its rounds to distribute water.
It started with a resident brandishing a switchblade as he was allegedly not happy that a tanker did not stop at his block.
But the residents' committee intervened to ease the tension.
M'sian state starts water rationing after taps run dry

Get The New Paper for more stories.