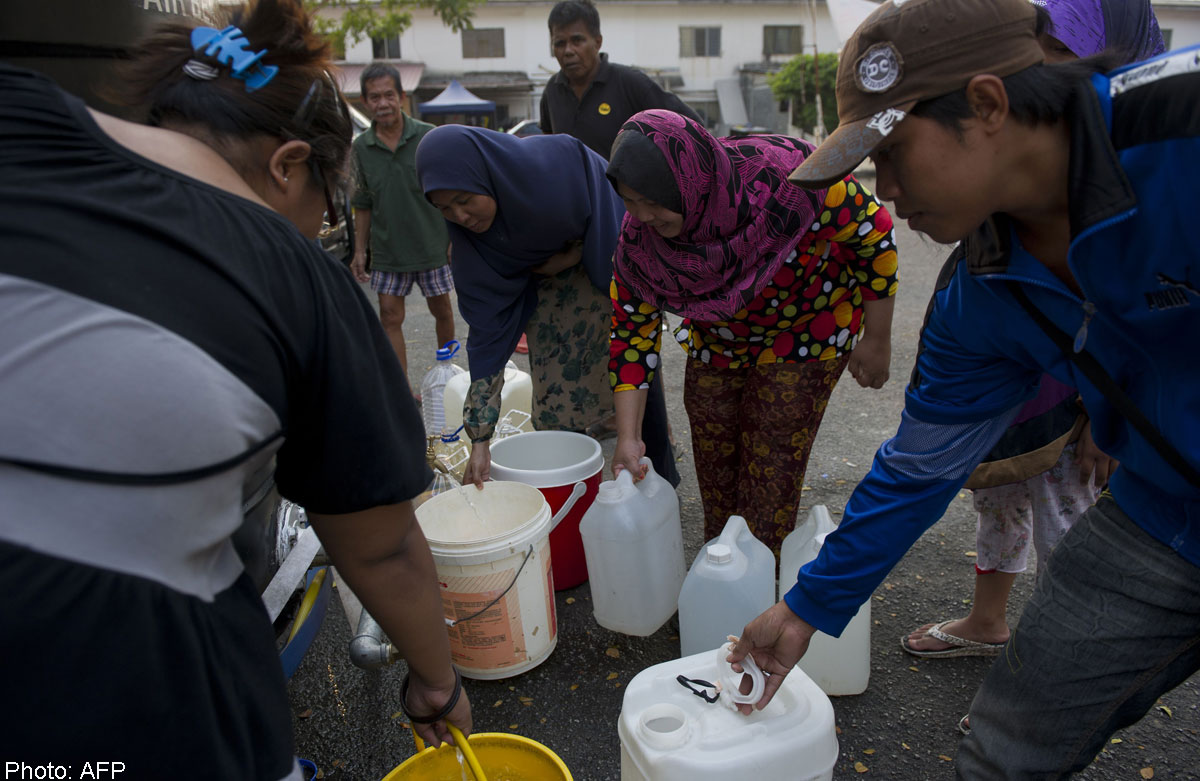 SEREMBAN - Water rationing for some 13,000 households in the south-eastern part of the state has come to an end after the state govern­ment released water from the Talang dam into Sg Ulu Muar.
However, this does not mean that the residents are out of trouble yet because they may face rationing again should the dry spell persist.
Mentri Besar Datuk Seri Mohamad Hasan said the decision was taken because the river, which had five treatment plants drawing water from it, including Kuala Pilah and Gemas, had fallen below the critical level.
"We felt that the best thing to do was to release water from the dam so that we would be able to continue drawing water from the river at all five plants," he said.
"We have been monitoring the situation and I am glad to note that Sg Ulu Muar, which almost dried up recently, is now at 90 per cent full."
Mohamad said some 110 million litres of water would be released from Talang dam into the river on alternate days.
The authorities began rationing water in parts of Rembau, Gemencheh, Jempol and Gemas on March 5, forcing households to receive supply on alternate days, after the level at the Sg Ulu Muar fell drastically.
Talang dam gets its water from a river in Kuala Pilah, which has not been affected by the dry spell.
State authorities, said Mohamad, had also put in place several contingency plans as the level at the Gemencheh dam fell to 99.41m, just over 1m from the critical level.
The dam supplies water to parts of Rembau, Gemencheh and Tampin.
"The two rivers supplying raw water to the Gemencheh dam have almost dried up. We are also unable to pump raw water into the dam as it is located away from other river sources," he said, adding that rationing would be carried out in these areas by the end of the month should the dry spell persist.
On another matter, Mohamad said residents in Sikamat near here had been experiencing water disruptions after one of the treatment plants in Sg Terip malfunctioned.
"We will dispatch tankers to the affected areas," he said.