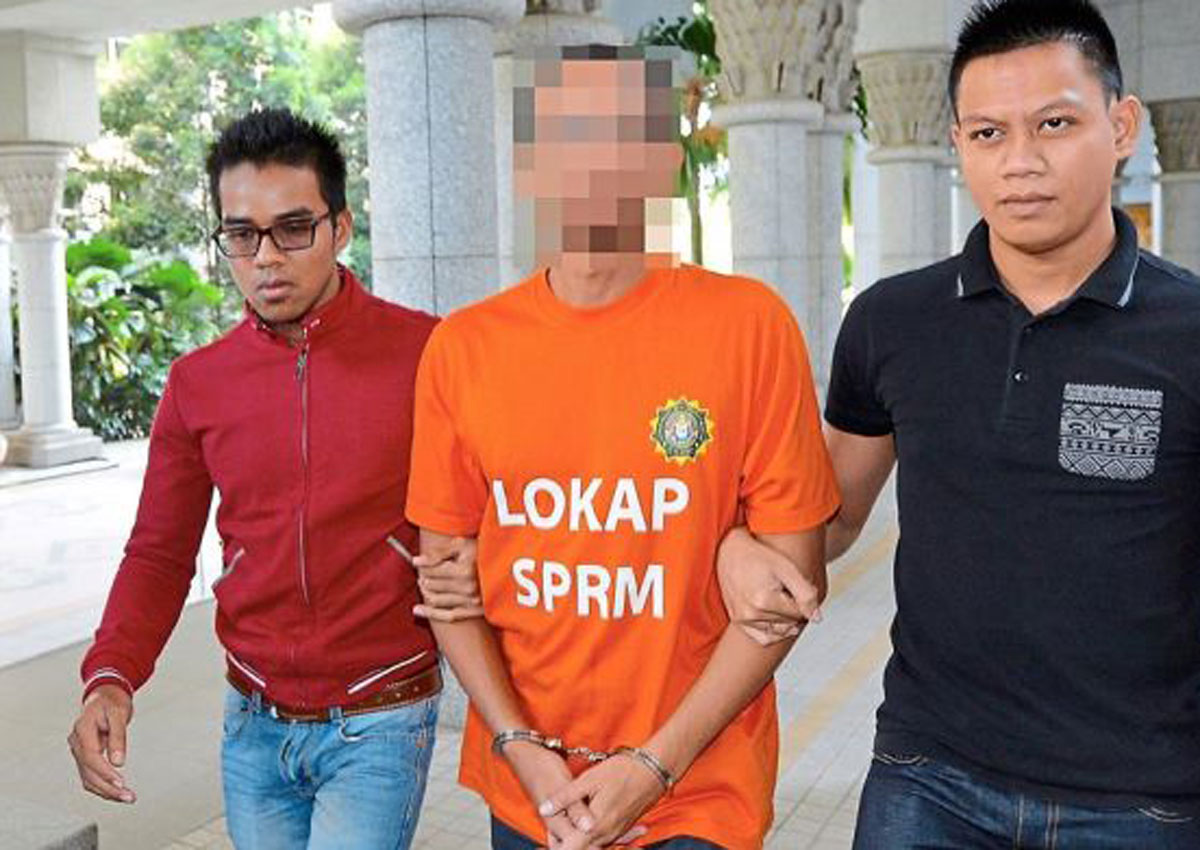 PUTRAJAYA - A managing director with the title Datuk is the latest person to be nabbed in the ongoing probe into the 1Malaysia Deve­lop­ment Bhd (1MDB) scandal.
The 48-year-old man is from the same Putrajaya-based construction firm in which an executive director was held under remand last week but freed on Friday.
The Datuk is the fourth person to be hauled up by a special task force to assist in the investigations.
At a magistrate's court here yesterday, Malaysian Anti-Corruption Commission (MACC) deputy public prosecutor Ahmad Sazilee Abdul Khairi asked for a seven-day remand order.
Magistrate Nik Isfahanie Tasnim Wan Ab Rahman however allowed only four days for the remand.
Unlike the previous three people remanded, the managing director arrived at the court yesterday without any attempt to hide his face from the press.
Wearing the orange outfit with the words "LOKAP MACC", the Datuk was expressionless as he was escorted by MACC officials.
He is being probed under Section 17(a) of the MACC Act which touched on bribery.
An MACC spokesman said he was arrested at the commission's headquarters at 7pm on Friday.
"He is being remanded to assist in the special task force in its investigation related to SRC International Sdn Bhd," she said.
The managing director is the se­cond Datuk to be remanded by the MACC in a series of arrests, which started on Tuesday with a 39-year-old executive director of the same construction firm.
This executive director was released on bail on Friday after his remand expired.
Yesterday morning, the second person to be hauled up by the task force was also released on bail. He is a 54-year-old managing director, also with the title Datuk, from a company linked to 1MDB.
He had been on a five-day remand but MACC said he was released earlier because his statement had been recorded.
Magistrate Nik Isfahanie allowed the man to be released on a bail of RM100,000 with two guarantors.
On Friday, a 28-year-old business owner became the third person to be hauled up. He has been placed on four-day remand.