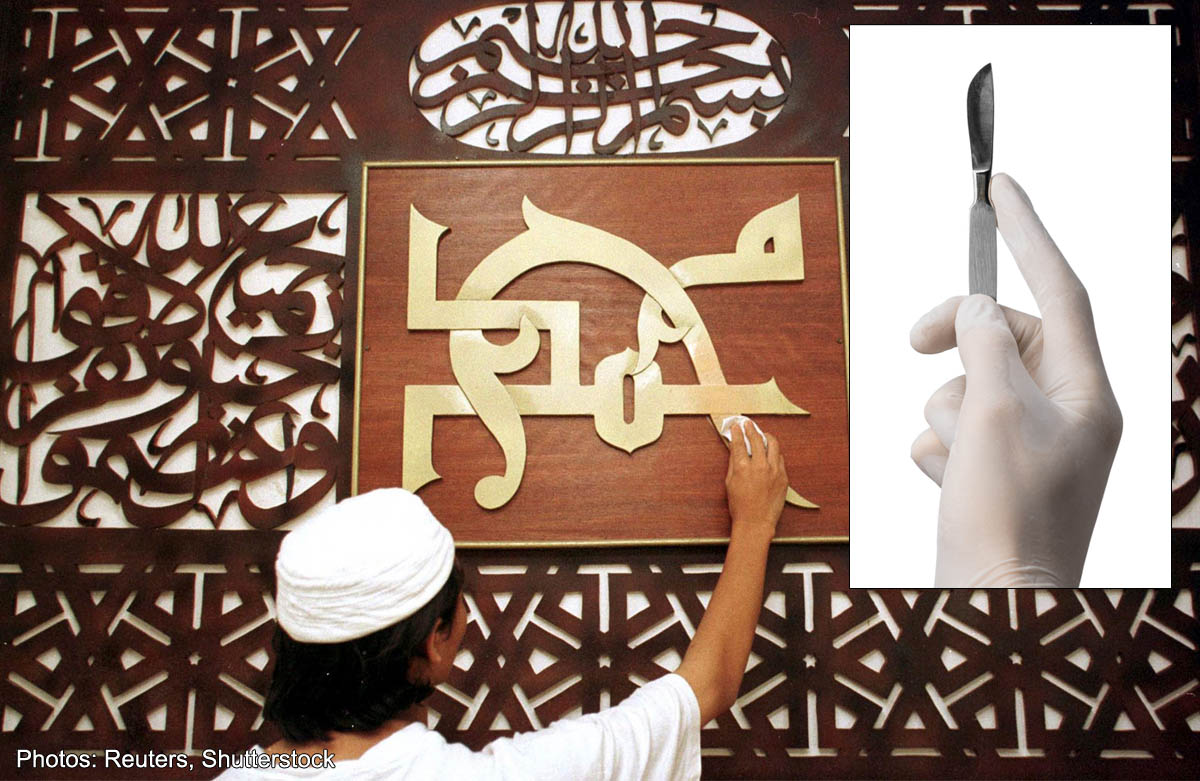 KUALA LUMPUR - A group of doctors has offered to perform amputations on Muslims who breach hudud, said a Kelantan official tasked with implementing the controversial Islamic criminal law in the Malaysian state.
The Muslim doctors are even willing to resign temporarily from their posts to carry out the job, said Dr Azhar Abdullah, a member of Kelantan's hudud implementation committee, according to the Malay Mail Online news site. It is unclear how the doctors can leave their jobs temporarily.
"For the Muslim doctor society, they see the punishment as not contradictory to their profession as doctors, to amputate patients and convicted criminals, because to them, it is a responsibility," he told a forum organised by the University of Malaya Muslim Students Association on Wednesday.
There is also a suggestion from within the group for amputations to be performed under general anaesthesia so as to prevent excessive bleeding, said Dr Azhar.
On March 19, the Kelantan assembly unanimously passed amendments to the Islamic criminal code approving hudud, permitting amputation for thieves and stoning for adulterers. "We will not implement them straight away. Maybe we will take two or three years," Dr Azhar said.
The Malaysian Medical Association has said it will disqualify surgeons who carry out unethical amputations under hudud.
In a letter published yesterday by the Malaysiakini website, Malaysian Chinese Association leader Mah Hang Soon, who is also a cardiologist, said he is appalled by Dr Azhar's remarks.
"The primary role of doctors is to save lives and advance health care," he wrote. "Medical science has developed and improved through the course of centuries. Likewise, reform of convicted criminals should too."

This article was first published on April 3, 2015.
Get a copy of The Straits Times or go to straitstimes.com for more stories.