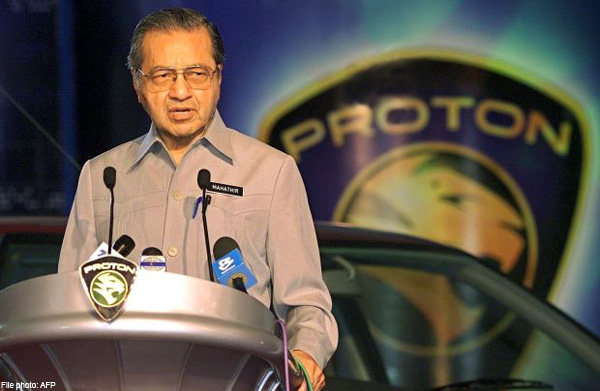 TOKYO - Tun Dr Mahathir Mohamad's appointment as Proton chairman can help strengthen the national car company and boost its position in the industry, Datuk Seri Najib Tun Razak said.
The Prime Minister said Dr Mahathir could help Proton to weather the challenges faced by the company with his expertise and knowledge.
"I believe Tun Dr Mahathir's appointment will add new strength to Proton based on his strong commitment to ensure the success of our national car.
"There are challenges ahead, but I am confident that he will be able to enhance Proton's competitiveness in the industry.
"I am confident that Proton will benefit from Dr Mahathir's commitment and experience," he told Malaysian journalists after delivering a keynote address at the 20th International Nikkei conference here yesterday.
Asked if the appointment would give the former prime minister more powers to decide on the future of the national car, Najib said the decision had to be made by Proton since it was a public listed company.
Dr Mahathir, who was also here for the conference, expressed hope that the government would grant the national car company "a little more protection" against foreign car models.
He said Proton was finding it difficult to compete with big automotive companies as it did not have the benefit of economy of scales.
"We used to have 80 per cent of the domestic market share, but now it is down to 23 per cent. We try to compete as best as we can but our volume is small," he said during a question and answer session at the conference.
He said the only way for Proton to compete was to expand to foreign markets.
"But we don't want to be like Thailand which just assembles cars and exports. We want to do more, to learn from A to Z," he said.