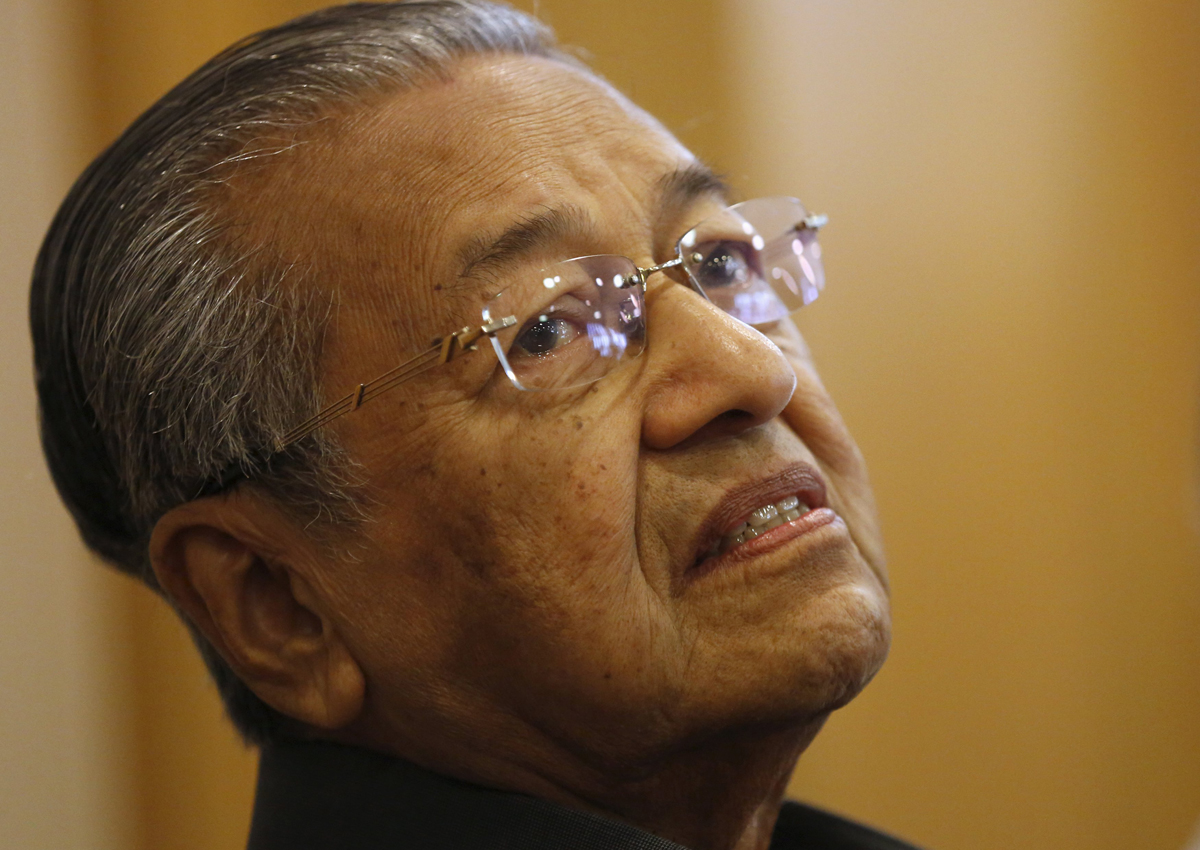 PETALING JAYA - Tun Dr Mahathir Mohamad says he always expected that Prime Minister Datuk Seri Najib Tun Razak will be cleared of any criminal offence.
The former prime minister said the decision by Attorney-General Tan Sri Mohamed Apandi Ali to absolve Najib in relation to SRC International and the alleged RM2.6 billion (S$874 million) donation raised more questions than answers.
He said it was already an "injustice" with the A-G acting as both judge and prosecutor in this case.
"​In Malaysia, the Attorney-General decides if a law has been broken or not. That decision is in fact a judgment. The A-G is both judge and a prosecutor.
"This in itself is an injustice," he wrote on his blog yesterday.
Dr Mahathir said having a huge amount of money in Najib's personal account was already wrong, although it might not be criminal.
"​It seems there was a letter by a Saudi stating that a sum of US$681 million or RM2.08 billion was a donation for the PM's contribution to the fight against Islamic terrorists.
"Who is this Arab, how does he have the huge sum of money to give away, what is his business, what is his bank, how was the money transferred, what documents prove these?" he asked.
Former International Trade and Industry Minister Tan Sri Rafidah Aziz said the decision to clear Najib might allow others with "dubious intent" to avoid legal action.
She asked if the A-G had set a precedent for cases involving political donations to be channelled to an individual's private accounts.
"Is it a precedent set now, on how donations channelled to indivi­duals, through private accounts, can be returned ... not necessarily in full, and the slate is regarded clean? No case?
"I hope this will not open avenues for all kinds of interpretation, and abuse, that people with dubious intent will use to get out of violations of the laws and regulations they have got themselves into," she said in a Facebook posting yesterday.