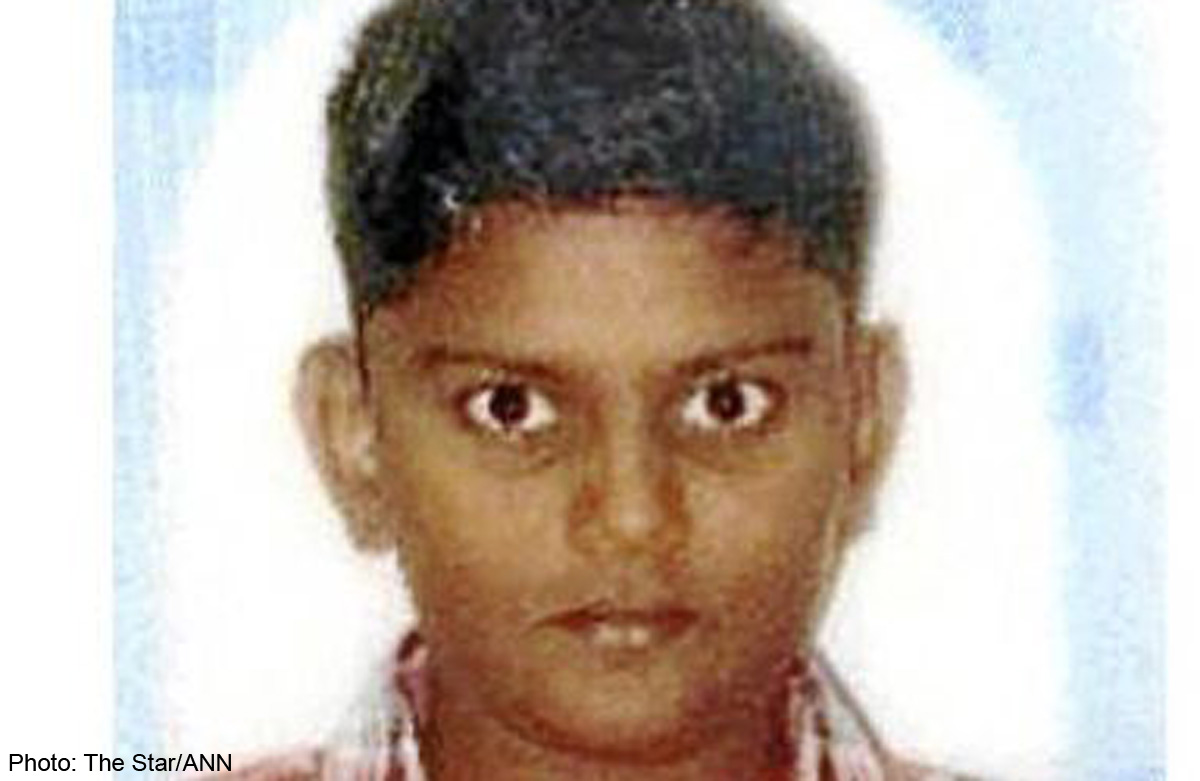 KUALA LUMPUR - A family friend of 13-year-old T. Kavinraj, whose mother claimed that bullies drove him to committing suicide by drinking insecticide, wishes that he had taken the boy's complaints more seriously.
Sambhasivam Doraisamy, 49, whom Kavinraj had looked up to as a father figure, said the student would often come home from school crying or upset.
"He used to keep to himself and not tell us what happened. But recently, he told me and asked me to go talk to the four boys who were bullying him.
"I said 'no need lah' and told him to just inform his teacher. I wished that I had taken him more seriously," lamented Sambhasivam.
Kavinraj's father, he said, had died of a stroke a year ago, adding that the bullies would tease him about it.
"They would ask him where his father went. His friends told us that one time, they even pulled down his pants in class. I don't know what happened on Friday. They must have done something that made him do what he did," he said.
Kavinraj, added Sambhasivam, was a prefect in his school and although he was slow in learning, he was a hard worker.
"Last year, he got 4A's for his UPSR and was so upset. After appealing to the authorities over his results, he prayed very hard and was so happy when he came back with 5A's.
"He was the eldest, so his two little brothers and sister adore him. Yesterday, his sister kept calling out his name and holding his picture in bed. His mother is too distraught," he said.
Sambhasivam said the family would be meeting the school teachers and speaking to the four bullies that Kavinraj had pointed out before his sudden death on Saturday.
"I don't know who they are but I don't blame them. I just want to know why they bullied him and when it started," he said, adding that Kavinraj was cremated in Seremban on Saturday.
His mother claimed that Kavinraj, who died in a Semenyih clinic, had drunk insecticide in the toilet and turned blue in the face.
Kajang OCPD Asst Comm Abdul Rashid Abdul Wahab said police had made arrangements to take a statement from Kavinraj's mother.
"We are waiting for the mother to finish all the funeral rites before we talk to her," he said, adding that her statement would shed light on the allegations that her son was constantly bullied at school.
Youths who are suffering from bullying and suicidal thoughts can find help by visiting rageagainstbullying.com.