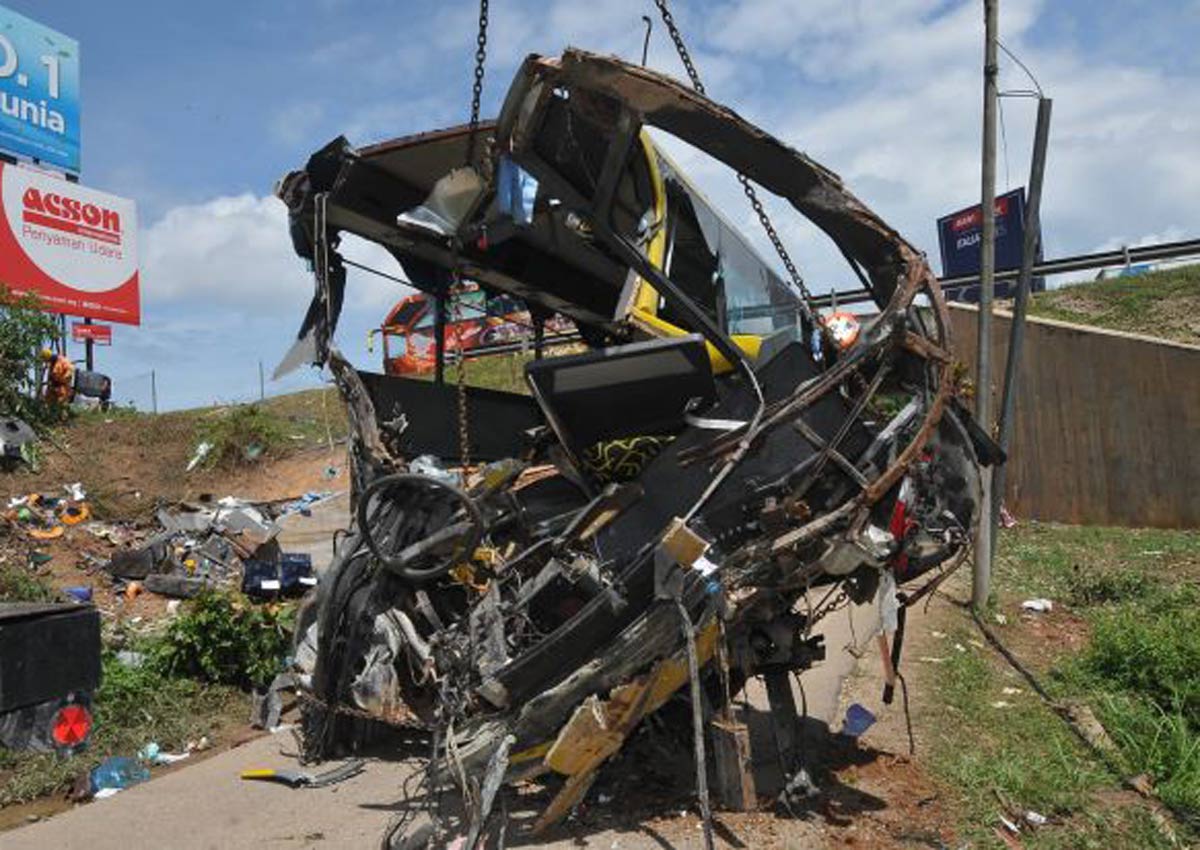 PHOTO: The Star/Asia News Network
MUAR - The driver of the express bus that crashed at KM137.2 near Muar on the North South Expressway started work with the company about a month ago.
Unfortunately, Zakeer Zubir, 32, brought along his baby daughter and wife on the bus, which was travelling from Johor Baru to Kuala Lumpur early Saturday, without the knowledge of the bus firm Goldstar (M) Sdn Bhd.
Read Also: KL-Johor bus crash: Driver was speeding, cops say
Zakeer and the baby were killed along with 12 others at the scene after the bus skidded, rammed into a concrete tunnel and plunged into a ravine at about 4am.
Police confirmed that the bus was travelling at high speed during the crash.
Read Also: MFA in touch with Singaporeans affected by KL-Johor bus crash
It is learnt that Zakeer did not purchase tickets for the baby and his wife who were seated at the place reserved for the co-driver.
Goldstar chief supervisor for the southern region, Steven Chong, said the driver had started work for about a month.
He said the driver, from Bayan Lepas, Penang, brought along his wife and baby girl to work without the company's knowledge or consent.
He said the girl, Nur Natasya Zahara, died in the accident while the driver's wife, believed to be Indonesian, survived.
"We are still gathering information about the victims and contacting their families," Chong said when met at the Sultanah Fatimah Specialist Hospital.
Police have not released the identities of the victims.
Among the injured were seven local men, five Singaporean men, two Myanmar men, a Singaporean woman and an unidentified woman.
Read also: 3 victims were to get married next year