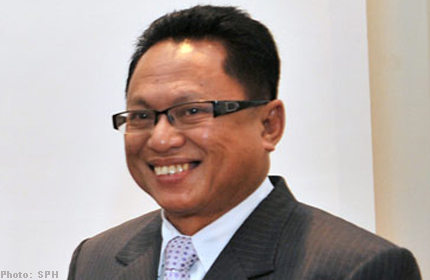 PETALING JAYA - In spite of being defeated in the recent general election, two Umno leaders have made known their intention to defend their supreme council positions in the party polls on Oct 5.
Former Deputy Higher Education Minister Datuk Saifuddin Abdullah and former Deputy Education Minister Dr Mohd Puad Zarkashi said they would definitely contest in the party polls.
"Yes, I will be defending my supreme council post," said former Temerloh MP Saifuddin when contacted yesterday.
Asked about the new voting system for the polls, Saifuddin said the format was a leap forward in making Umno a more democratic and progressive party.
"This is achieved by making it very difficult for candidates to use money to buy votes during the party elections. This is our way of ending money politics.
"The new system is also more participatory, with all delegates from the 191 divisions being able to vote," he said.
He also noted that about 150,000 delegates would be able to vote in the upcoming polls as opposed to less than 3,000 in the previous polls.
"It is also more open now because a candidate only needs to register without having to fulfil aquota or secure nominations from 10 per cent of the divisions to contest," he said.
Umno had been scheduled to conduct its polls by March last year but they were postponed by 18 months due to the general election. The last party elections were in 2009.
Under the new system, 146,500 delegates from 191 divisions would be involved in electing the president, deputy president, vice-presidents and 25 supreme council members.
Meanwhile, former Batu Pahat MP Dr Mohd Puad, also confirmed that he would be contesting in the party polls.
"Although I have no Cabinet position, I still managed to secure No. 10 in the previous party polls.
"With this more open and democratic system introduced by the Prime Minister, it no longer matters if a leader holds a government position or not to contest and win a place in the supreme council," he said.
Dr Mohd Puad added that the party's grassroots members would now be able to vote for a candidate who "dares to fight for their rights and has principles".