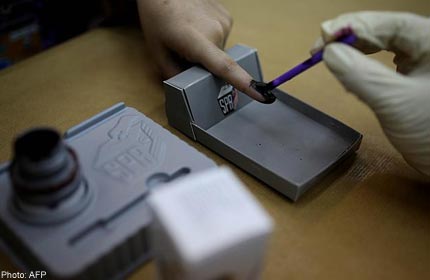 PETALING JAYA - The Election Com­­mission has forwarded its initial findings of an internal probe into the indelible ink controversy and other alleged discrepancies to its legal investigator.
EC chairman Tan Sri Abdul Aziz Yu­­­suf said the legal team would advise them on the next course of action.
"If there is wrongdoing, those responsible will be punished," he said, stressing that the EC would never do anything that violated laws.
He said this in response to allegations that the indelible ink used in the 13th general election could be easily washed off.
EC's investigation panel led by former CID chief Datuk Christopher Wan Soo Kee began the probe last month. Two other members of the internal investigation panel are Datuk Md Yusop Mansor and Abdul Aziz Khalidin.
"We are now in the midst of finalising the probe," said Abdul Aziz.
The EC had also given full co-operation to the Malaysian Anti Corruption Agency (MACC) that was carrying out investigations into the indelible ink controversy, added Abdul Aziz.
He also ticked off Pandan MP Rafizi Ramli for falsely linking him and his deputy to the indelible ink supplier.
"The panel members and I are never involved in administrative matters and procurement, these are handled by the secretariat," he said.
Abdul Aziz said those involved in procurement must abide by stringent bursary procedures.
"Our officers follow the financial procedure, as they know they must get the approval of the Finance Ministry at all times. Even for direct negotiations, written permission must be sought from the ministry."
Pointing out that the idea to implement indelible ink was mooted by Pakatan Rakyat, Abdul Aziz said the EC would look into amending the law to scrap it if the complaints persisted.