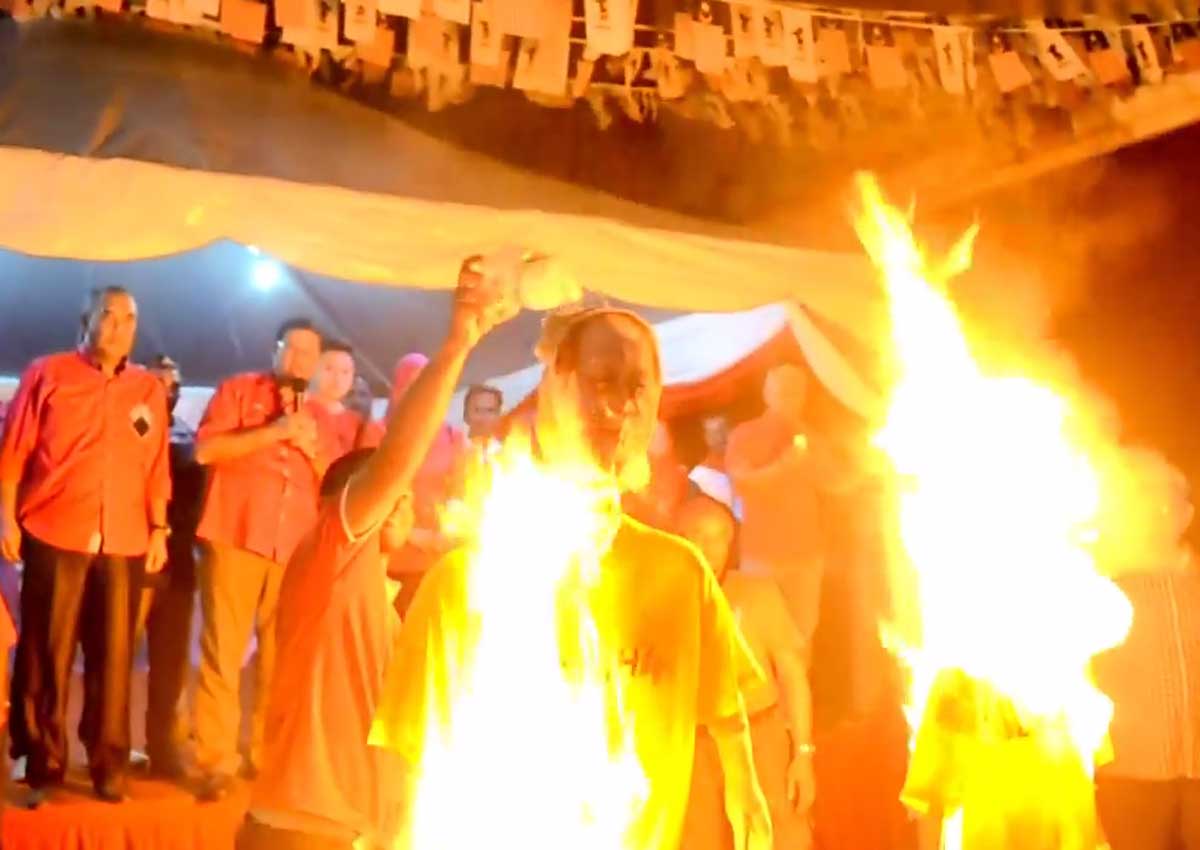 KOTA BARU - Effigies of DAP adviser Lim Kit Siang and party secretary general Lim Guan Eng were burnt at an event in Kota Baru on Sunday night.
A video of the event also showed a mock altar set up with joss sticks and pictures of the DAP leaders.
Effigies of Kit Siang and Guan Eng wearing yellow Bersih t-shirts were burned at the event.
Kota Baru Umno chief Datuk Mohd Fathmi Che Salleh is seen in the four-minute YouTube video urging Umno members to come out in full force to support the Sept 16 red shirt rally for the sake of religion, race and country, and to counter the racist stance of DAP.
Fathmi, former political secretary to the Prime Minister Datuk Seri Najib Tun Razak, denied that the event was organised by the Kota Baru Umno division.
"I was invited to the event and did not know anything about the programme in detail.
"It was organised by a local Malay activist group and I merely went there after being invited and I had no inkling what was going on and about to take place.
"I guess I was at the wrong place and wrong time to the extent that the video went viral and my role was that of playing to the gallery, and I want to reiterate here that the event was not organised by Kelantan Umno or Kota Baru Umno," he said.