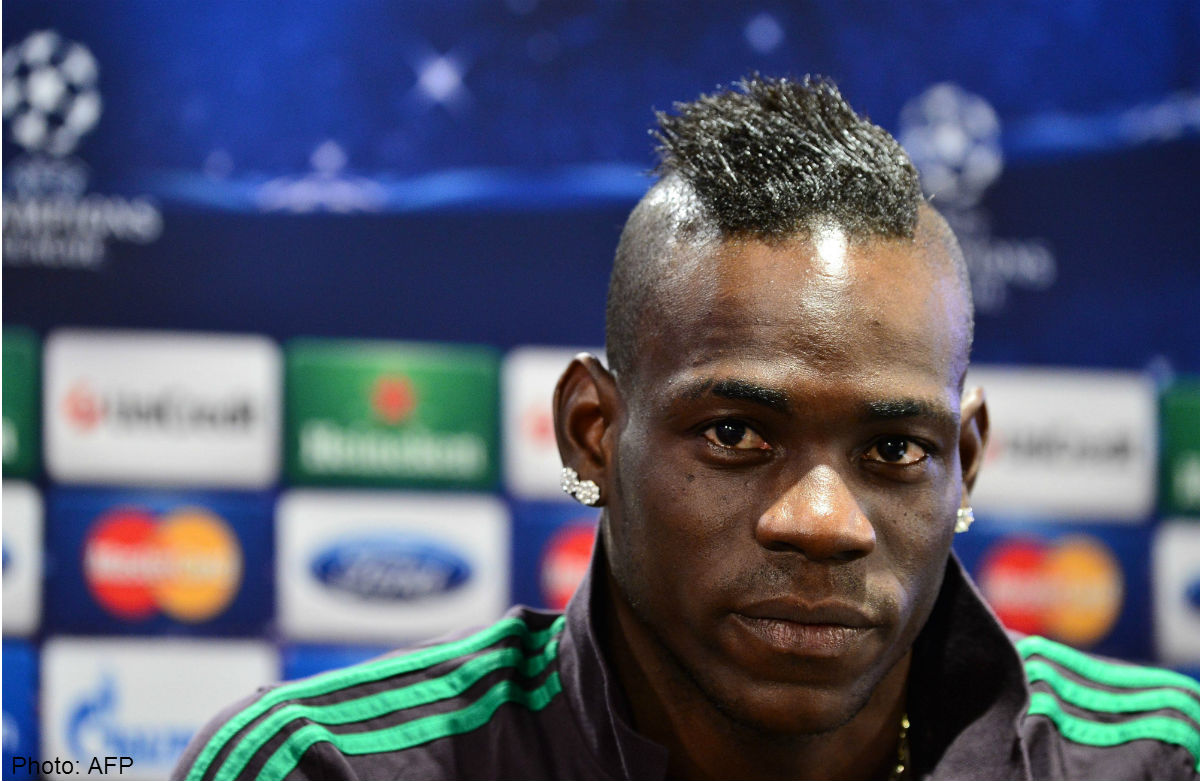 With the mystery of the missing airliner still unsolved, the focus shifted to the two passengers who had used stolen European passports to board the plane - and some furious finger- pointing followed.
The men, who boarded Malaysia Airlines Flight MH370 using an Italian and an Austrian passport, apparently did not have Caucasian features.
Separately, the Interpol revealed that both stolen passports had been flagged on its international database, but no one had bothered to check for them.
Malaysia's Home Minister Ahmad Zahid Hamidi was quoted by the media as saying: "I am still perturbed. Can't these immigration officials think? Italian and Austrian but with Asian faces."
Later, civil aviation chief Azharuddin Abdul Rahman changed this description. He said the two men were not Asian-looking and, when pressed, he added: "Do you know Balotelli?"
Mario Balotelli is a black Italian footballer who plays for Italian club AC Milan.
As of yesterday, one of the two suspects had been identified by the Malaysian police. "I can confirm that he is not a Malaysian," said Inspector-General of Police Tan Sri Khalid Abu Bakar.
The flight, which was carrying 239 people, went missing near the South China Sea early on Saturday.
It lost radar contact about an hour after it took off from Kuala Lumpur for Beijing.
Interpol confirmed on Sunday that the two passports were recorded in its Stolen and Lost Travel Documents database.
While acknowledging it is too soon to speculate a connection between the two stolen passports and the missing plane, Interpol chief Ronald K. Noble did not mince his words when he said: "Now, we have a real case where the world is speculating whether the stolen passport holders were terrorists, while Interpol is asking why only a handful of countries worldwide are taking care to make sure that persons possessing stolen passports are not boarding international flights."
While the database is available only to law enforcement agencies, Mr Noble said that if airlines could check passengers' passport details against the database, there would be no speculation on whether or not they were used by terrorists.
Security experts said that the limited access to the database was a flaw, but an aviation source said that the onus is on immigration and security officers to check passports at the first instance.
He added that should a security lapse have indeed led to the plane going missing, it is likely to impact security at the airport.
Professor Rohan Gunaratna, head of RSIS' International Centre for Political Violence and Terrorism Research, said it should be made mandatory for governments to report lost and stolen travel documents.
"It should also be made mandatory for immigration agencies to screen passenger passports against the Interpol lost and stolen database," he said.
Interpol, which set up the database in 2002, said that its stock has grown from a few thousand passports and searches to more than 40 million entries and more than 800 million searches per year.
jalmsab@sph.com.sg

Get MyPaper for more stories.