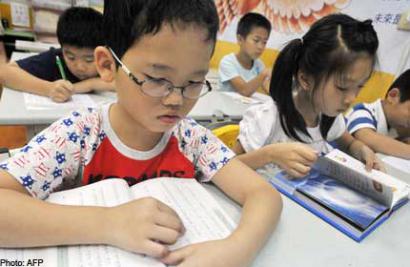 PETALING JAYA - The good old days of learning Science must return in order for students to be world-class talent in science and technology.
Former Physics teacher Mallika Vasugi said it was not uncommon for Science teachers during her time to take students out for nature walks to learn about flora and fauna.
"Teachers do not receive much support from the authorities to carry out such activities. The authorities expect the classroom to be only within four walls but wherever the students are, there should be the classroom," said Mallika.
In the Malaysia Education Blue­print 2013-2025 (MEB), Science, Technology, Engineering and Mathematics (STEM) education was given much emphasis, with the focus set on raising students' interest in these subjects and "upskilling" teachers.
Among the methods proposed was to introduce blended learning whereby students engage in e-learning while the Education Ministry is planning to collaborate with art museums and science centres to develop learning programmes for students.
Meanwhile, the MEB says that only 45 per cent of students are from the Science stream, including technical and vocational programmes.
Additionally, the percentage of secondary school students who meet the requirement to study Science after the Penilaian Menengah Rendah examination but choose not to do so increased to approximately 15 per cent.
Mallika, who has more than 20 years of teaching experience, was of the opinion that students who did not really have the aptitude for Science should not be forced to be enrolled in the Science stream.
"Students who don't have operational skills in Maths will fail miserably if they are forced to take up Additional Maths. The leap is too great for them," she said.
Another retired Science teacher expressed her concern that some of the Science teachers might not have been adequately trained.
"There have been cases where lab assistants are more competent than the teachers in carrying out Science experiments. The students are simply not inspired by their teachers.
"Without hands-on practice, it is difficult for students to master the learning outcome in Science," she said.
She suggested that more innovation elements be added to the Science curriculum.