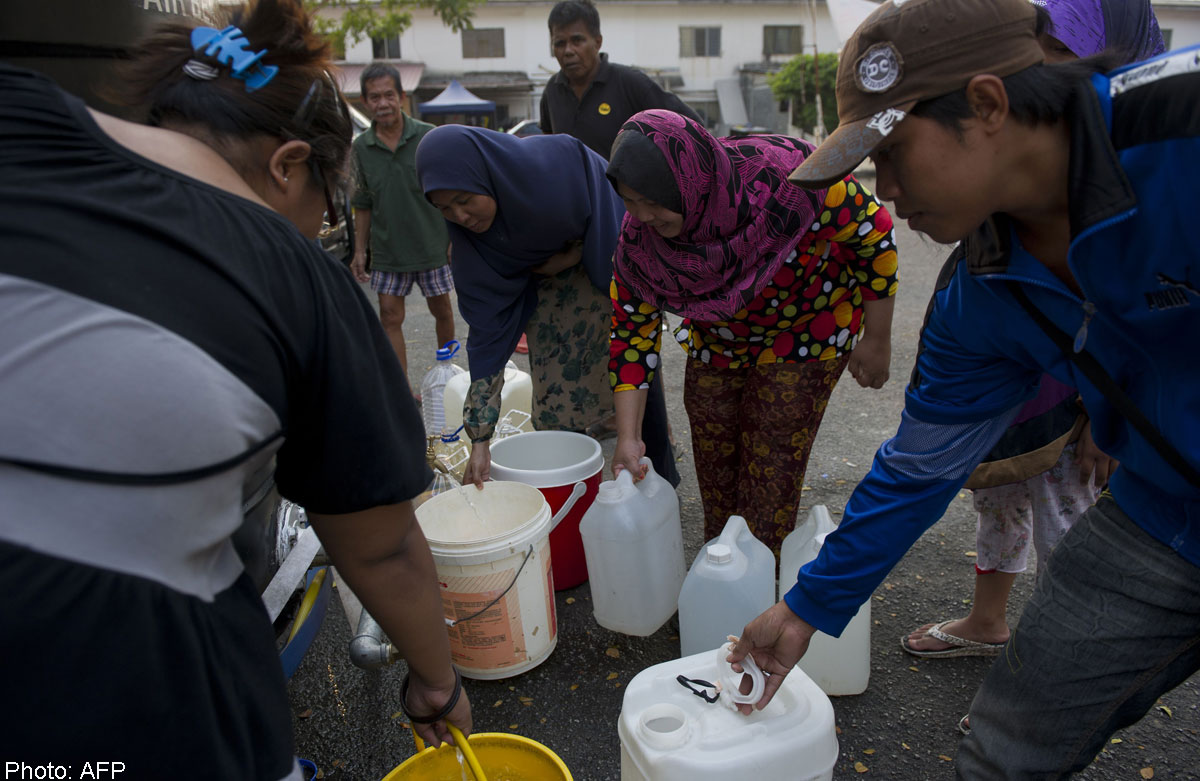 PETALING JAYA - Water supply woes are far from over although rationing has been called off.
Experts have warned that water crises in the Klang Valley may be the norm until the completion of the Langat 2 treatment plant in Selangor.
S. Piarapakaran, president of the Association of Water Energy Re­­­search (Awer) said Selangor's water treatment reserve margin was too low to guarantee constant flow during dry seasons or unexpected plant shutdowns.
Periodic spike in demand would also occur during major festivals.
"In the water services industry, you must have (a comfortable) reserve margin after you meet daily demands … if anything were to happen, we'd be able to face it," he said.
He added that an ideal treatment reserve margin would be 20 per cent - roughly 928 million litres a day (MLD) - instead of the current one of less than 3 per cent.
Syarikat Bekalan Air Selangor (Syabas) maintains that there is no more reserve margin.
The 20 per cent reserve could possibly be achieved should the Langat 2 water treatment plant - capable of supplying 1,130MLD - be completed this year.
Piarapakaran argued that blaming the dry weather in the first few months of the year was not the way to go forward.
"The possibility of this (water crisis) occurring every year is quite high," he said.
Malaysian Water Association (MWA) president Syed Mohamed Adnan Alhabshi said factors such as high usage and large non-revenue water (NRW) figures also added to the problem.
He said the average Malaysian used 212 litres of water a day and that low tariffs (or in some cases, no tarrifs, i.e. free water) were not going to encourage people to save water.
"If the per-capita usage is not going to drop, we have to focus on NRW," he said.
NRW is made up of four components: leakages and overflows, theft, meter under-registration and unbilled authorised usage such as for firefighting and flushing of mains pipelines.