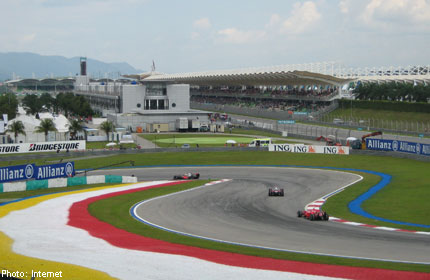 PETALING JAYA - The F1 after-race concert featuring DJ Calvin Harris on March 30 has not been cancelled, said Sepang International Circuit (SIC) chief executive officer Datuk Razlan Razali.
He was speaking amid confusion whether the concert was cancelled in light of the recent MH370 tragedy.
An earlier concert, the Twin Towers @Live 2014 which was to feature pop singer Christina Aguilera, was cancelled.
At a Sepang Municipal Council (MPSp) full-board meeting Friday, MPSp president Mohd Sayuthi Bakar said that the council would not be issuing an entertainment license for the concert to continue.
The council decision was unanimous, citing respect for the families of the MH370 flight as the reason.
"It is not about the safety aspect as we believe that can be enforced through stringent checks at the venue," said Sayuthi, adding that SIC could continue with the event but risk being fined.
However, Razlan said they had not received a notice from MPSp on the matter.
"We have acquired the necessary approvals from the police - even the Prime Minister's Office has given consent," said Razlan via a phone interview.
Razlan said that the event was not a free public concert.
"More than 20,000 foreigners will be attending the concert, which comes as a package with the F1 tickets. It is unfair to cancel it at the last minute," he said.
He assured that the concert will go on as planned.