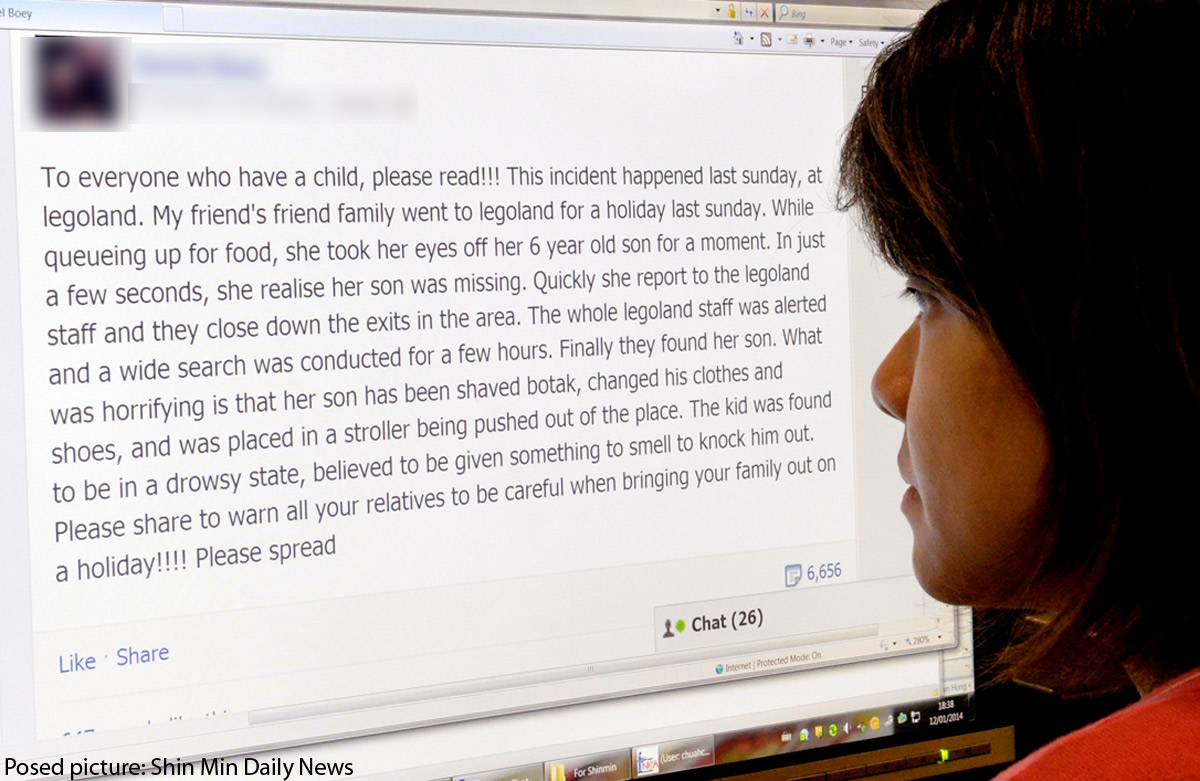 SINGAPORE - Legoland Malaysia has refuted online rumours about an attempted kidnapping case on its premises.
A post had been circulating on Facebook since last week alleging that a 6-year-old child was almost kidnapped at the Malaysian attraction, located in Johor Bahru.
The post has been shared more than 10,000 times till date, reported Shin Min Daily News on Monday.
According to the post, a woman's 6-year-old son went missing after she took his eyes off him for a moment, while queuing up for food at the resort.
She alerted the staff and they closed the exits in the area. After a search across the premises, her son was found.
But what astonished the mother was that her son had been shaved bald, given a change of clothes, and possibly drugged to keep him sedated.
The Facebook post read: "What was horrifying is that her son has been shaved botak, changed his clothes and shoes, and was placed in a stroller being pushed out of the place."
"The kid was found to be in a drowsy state, believed to be given something to smell to knock him out."
In an email response to AsiaOne, Legoland Malaysia said it has not received any reports of any attempted abductions on its premises.
Said a spokesperson: "Legoland Malaysia Resort takes the safety of our visitors very seriously.
"The Park assures all visitors that no attempted abduction took place at Legoland Malaysia since it opened last year. We have carried out a thorough examination and no such incident was reported to our staff."
"Parents should be assured that the park's comprehensive security operations and CCTV systems, together with our excellent team, ensure we are constantly vigilant."
The spokesperson added that the resort encourages anyone who would like to discuss this further to contact them directly.
candicec@sph.com.sg