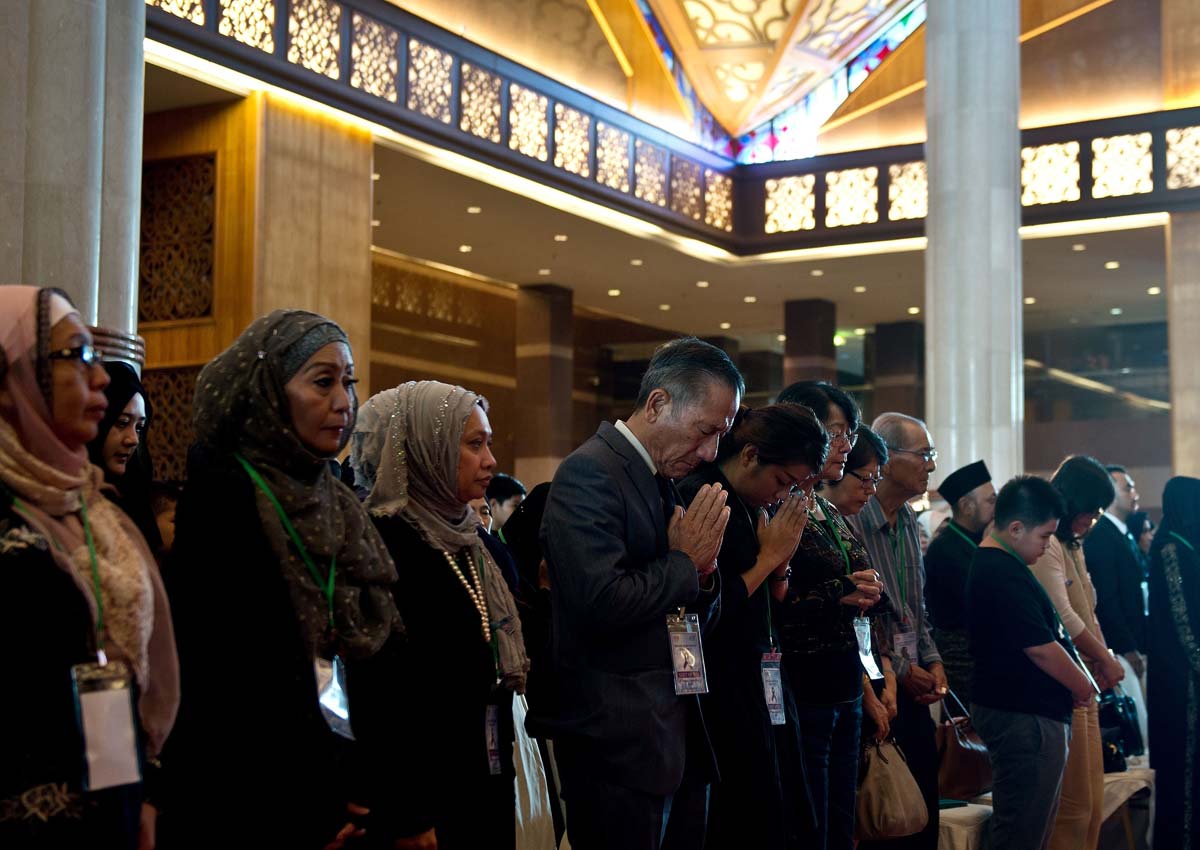 KUCHING - Family members of the late Tambi Jiee and Ariza Ghazalee, who perished with their four children in the MH17 incident, are now moving on with their lives.
Drahman Jiee, Tambi's older brother, said the family celebrated Hari Raya as usual although the festivity was muted on the first day.
"Of course, we are sad but time has passed and we accept what happened with an open heart. We can now go about our lives normally," he told reporters during the Women, Family and Community Development Ministry's Hari Raya open house at the State Islamic Complex here yesterday.
Drahman said the family performed tahlil prayers in memory of their loved ones during Ramadan and Hari Raya.
"Alhamdulillah, we will always have our memories of them," he said, adding that support from one another and the public had been a great help to them.
He also said the family would proceed with getting the final compensation from Malaysia Airlines (MAS) once he receives the authorisation letter granting him the authority to handle the matter.
"We will discuss what to do with the compensation after we receive it. What's important is that we all agree," he said, adding that the family did not know how much they would be getting.
Meanwhile, Women, Family and Community Development Minister Datuk Rohani Karim said her ministry would continue to provide counselling to the families of those on board MH17 and MH370 for as long as needed.
She said some family members still contacted the counsellors from time to time for support or answers.
"I have instructed the counsellors to entertain every question. For those that we cannot answer, we will refer to the relevant authorities such as MAS or the Transport Ministry," she said.
Rohani met the families who attended the MH17 memorial service on July 11, and many of them told her that they were moving forward.
"Some of them are now involved in small enterprises, including opening a boutique and doing online business, meaning that they are moving on with their lives.
"They may still be sad but they are moving forward," she said.