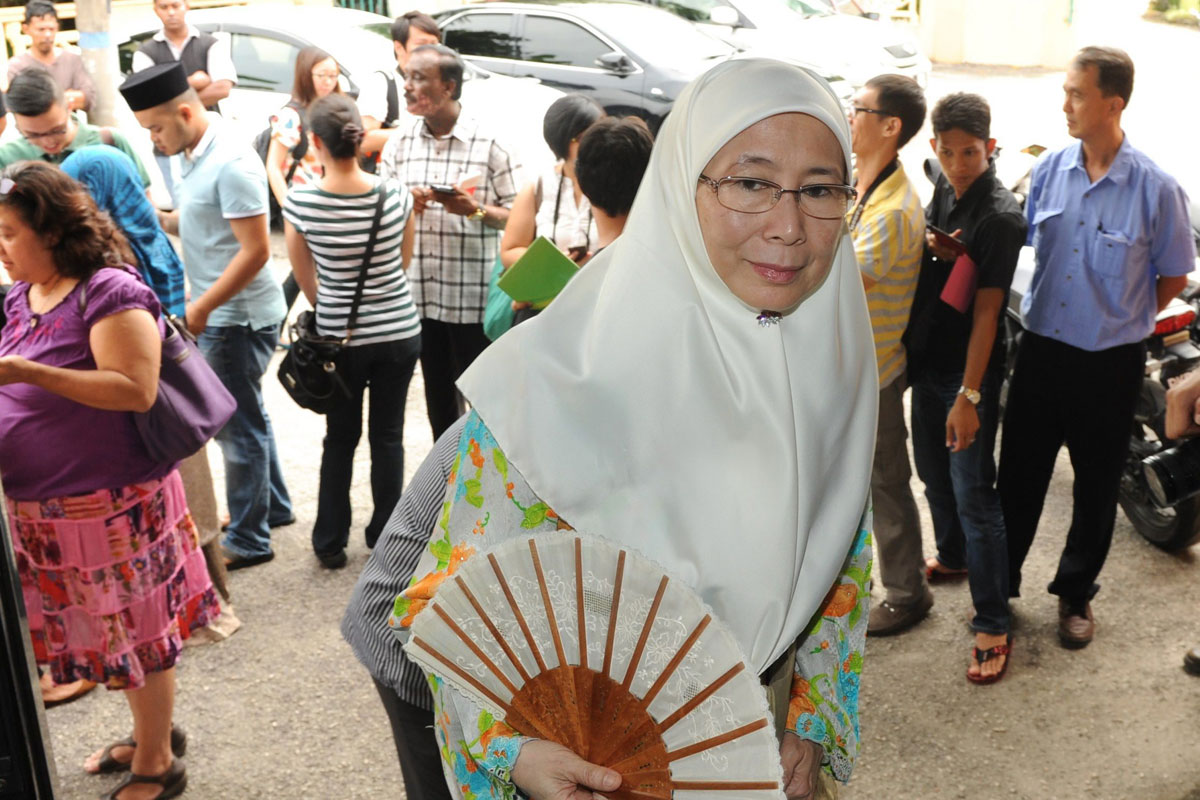 Putrajaya has affirmed its stand that female circumcision is part of the Malaysian culture.
This was stated by Deputy Prime Minister Datuk Seri Dr Wan Azizah Wan Ismail (pic) who is also the Women, Family and Community Develop-ment Minister.
She maintained that this was unlike the female genital mutilation (FGM) that was being done in Africa where some girls bled to death after they were cut or succumbed to infections.
"We are not the same as Africa," she said, adding that "if it doesn't give any benefit then we should do something".
Discussions were being held with the Health Ministry to look into the issue, she told reporters yesterday.
Dr Wan Azizah's remark came about following Wednesday's statement by National Human Rights Commission (Suhakam) which criticised Malaysia's stand on this at a Human Rights Council's working group session in Geneva last week.
(A video recording of the session showed the Malaysian delegation explaining that Malaysia does not practise FGM but female circumcision on babies is allowed as it is part of a cultural obligation.
This type of circumcision is mild and does not involve any cutting and that the Health Ministry specifies that only accredited medical professionals are allowed to perform the procedure.)
Suhakam chairman Tan Sri Razali Ismail said Malaysia had previously been heavily criticised at a Convention on the Elimination of All Forms of Discrimination Against Women session in February in Geneva on the FGM practice.
Incidentally, R.AGE of The Star has recently done a documentary titled The Hidden Cut to highlight the issue.
A BBC report last week said FGM involved removing all or part of the female's external genitalia which is partly a rite of passage in some communities or to ensure "pure femininity".
Citing Unicef, the report said that 200 million women and girls have undergone FGM worldwide, mostly in Africa and the Middle East.
On a separate issue, Dr Wan Azizah said the welfare of teachers and their family members must be taken into consideration.
"If the children need protection, then the (Welfare Department) can take over.
"Teachers are important and we must take care of their welfare. There must be an outreach to look into the environment the teachers are in," she said in reference to a teacher who reportedly had to give away her six kids.
Sinar Harian reported that she was disappointed as her request for transfer was not approved, forcing her to give up her children.