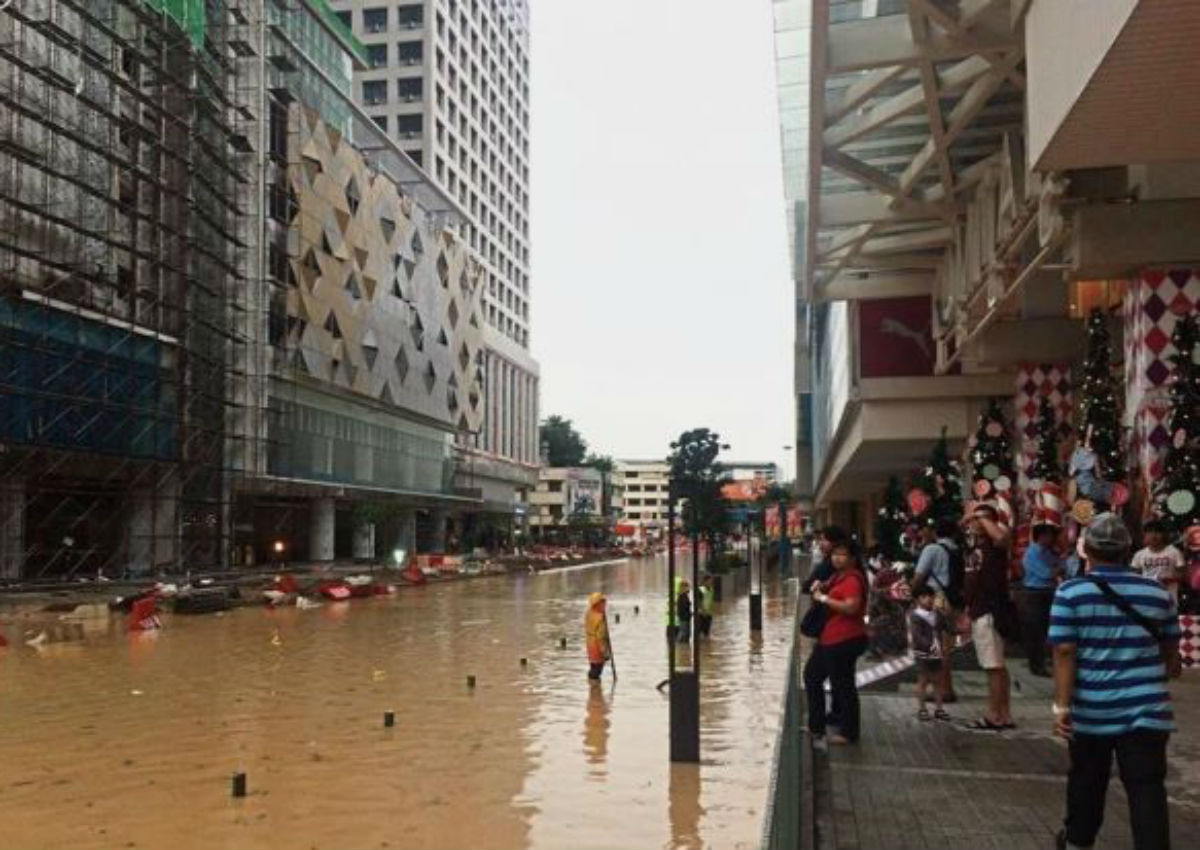 A two-and-a-half hour heavy rain here caused several areas in the city, including Jalan Wong Ah Fook, to be hit by flash floods.
The downpour, which started at 3.30pm yesterday, caused water to rise up to knee-level around City Square and the Komtar JBCC area.
Auxiliary policewoman Norima­nulnazifah Fauzi, 28, said the floods started at 4.30pm and receded about an hour later.
She said vehicles could not pass through the road.
Security guard R. Gunasegaran, 54, said the area was often hit by flash floods whenever there was heavy rain.
"It is quite bad this time around, although not as bad as the floods in 2015," he said.
He was on duty at a nearby construction site when he noticed shop owners along the road moving their goods to higher ground.
"I only realised then that the flooding had started," he said, adding that flash floods in the area would usually recede within 30 minutes, but this time it took almost an hour.
Johor Baru Disaster Management and Relief Committee chairman Mohd Halim Hasbullah said 32 people, including a baby, had to be evacuated in Kempas when their houses were flooded.
He said they were moved to a community centre at Kampung Permatang at 4.40pm.
"Other areas affected by the floods include Kipmart Hyper­market, Bakar Batu area, Jalan Tebrau and Permatang Kempas," he added.