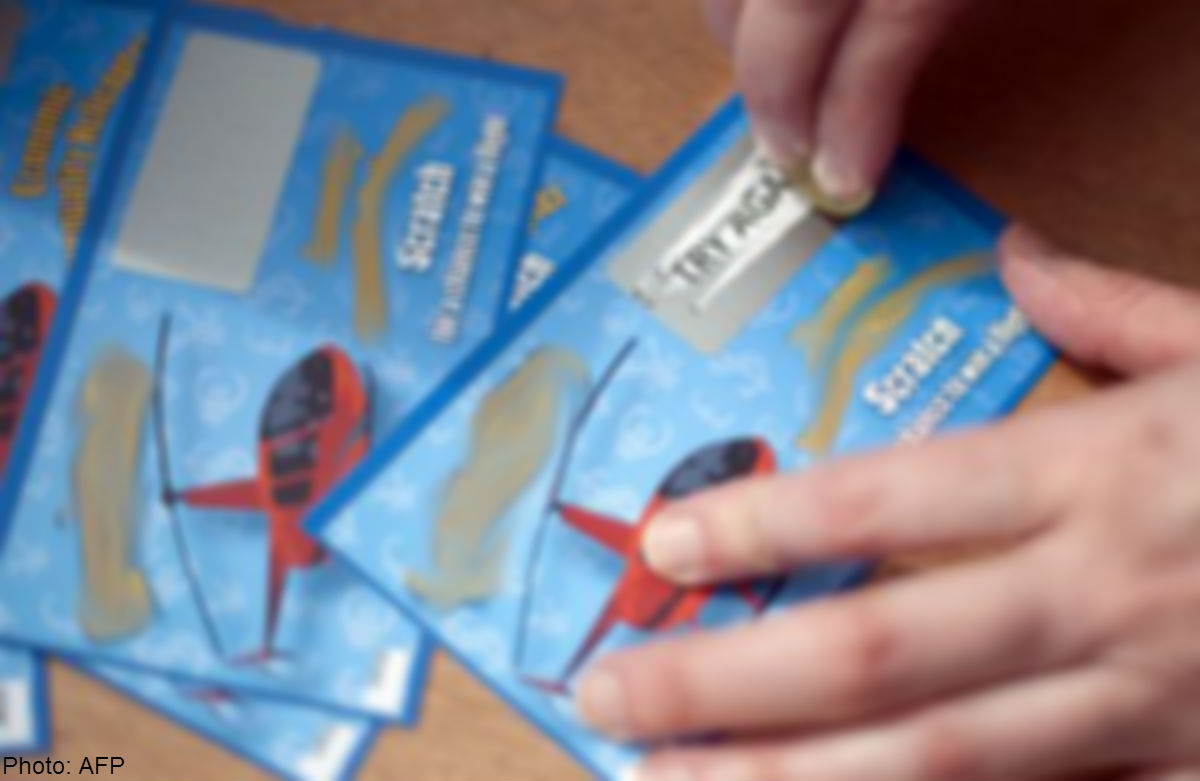 MALACCA - Every day, since the start of Ramadan here, at least four people are reported to have been duped into joining scratch-and-win scams.
As the victims often find out, being smart is not enough to protect themselves from these scams despite many warnings and crackdowns on suspected racketeers by the authorities.
Sources told The Star an average of RM10,000 (S$4000) was reported lost each day although some of the victims had managed to recover their mo­ney with the help of the authorities.
Others go back home empty-handed as they have no proof of payment.
The con artists are making off with money meant for the festive season by promising their victims lucrative Hari Raya gifts, including posh cars.
In checks made by The Star at some popular spots around the city, the con artists are seen targeting shoppers drawn to the pre-Hari Raya sales.
In one instance, three suspects were seen approaching two shoppers and persuading them to try their luck with a scratch card.
Within minutes, the conmen were seen congratulating their victims, who also appeared jubilant at the thought of having won a mysterious prize.
What usually happens is that the so-called winners would be asked to go to the suspects' office, where they would be told that they could claim even bigger prizes.
Once in the office, the conmen would reveal a list of "prizes" that were on offer and ask for imme­diate payment for some cheap electrical goods in order for them to be eligible for the more lucrative prizes.
The victims would then be coerced to hand over a substantial amount in advance to purportedly cover the cost of taxes on the goods.
Asked to comment on the scam, Malacca Domestic Trade, Coopera­tive and Consumerism Department assistant director Mohd Tarmimi Rashid said his men had been dispatched to various spots following complaints of such conmen being on the prowl.
He said that his officers managed to stop a scam at a hypermarket in Ayer Keroh and had moved on to other spots to protect shoppers from the schemers.
He said the victims were mostly housewives and pensioners.
Mohd Tarmimi revealed that many of these so-called scratch-and-win companies were registered under the names of people who had died.
Meanwhile, police ar­­rested four women - aged between 18 and 31 - at Melaka Sentral here on June 25 for questioning into their suspected involvement in the scam.