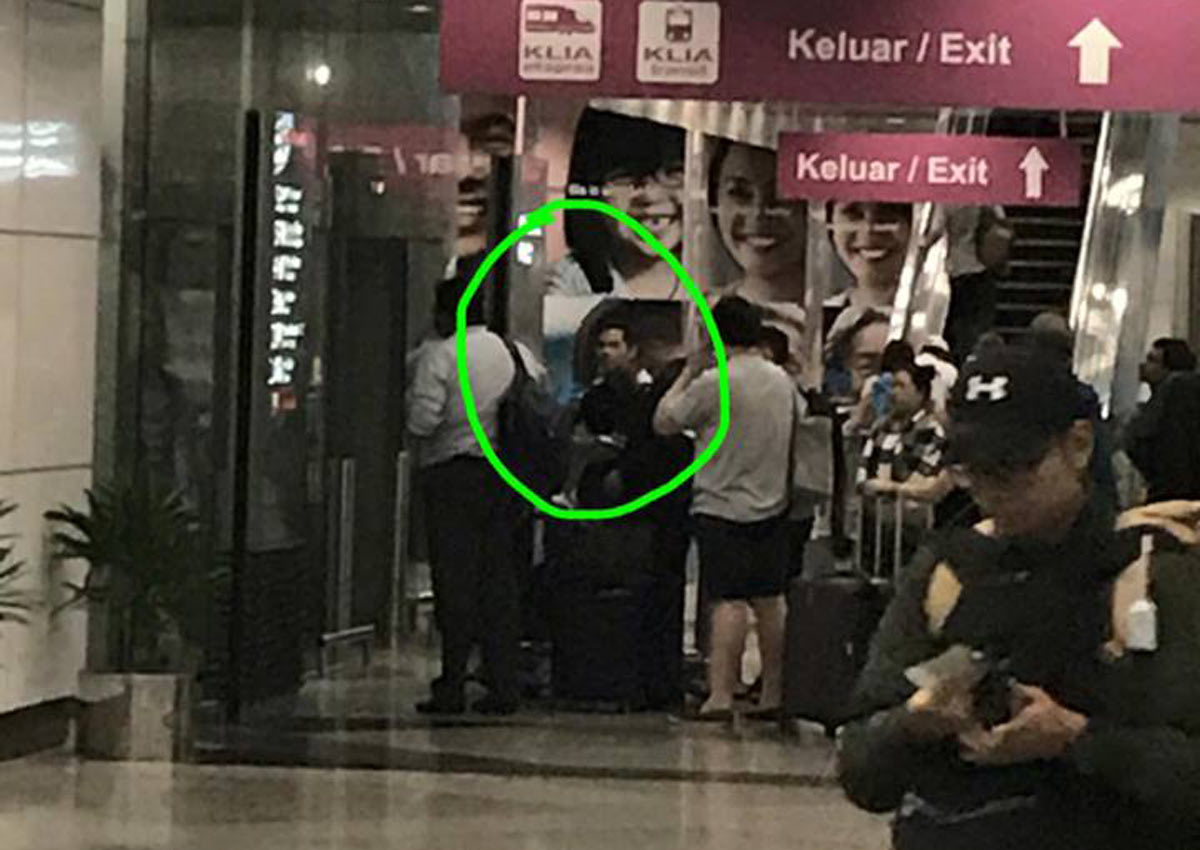 A former United Nations manager in charge of promoting gender equality had a rude shock when she confronted a man who bullied a woman at Kuala Lumpur International Airport last week.
The man lashed out at Suri Kempe, telling her to mind her own business as the woman was his wife.
Suri, who was formerly a United Nations Development Programme manager for gender equality and women's empowerment, felt compelled to intervene after she saw him pushing and shoving her repeatedly.
Writing on her Facebook page after the incident on June 29, Suri said she decided to tell the man to stop as he was about to go after the wife when she managed to escape his grip.
"As if that made it ok. If she is your wife, you don't have to whack her like that. Why?" Suri wrote as she recalled the incident while travelling on an escalator.
A member of Sisters in Islam, a civic organisation promoting the rights of women within the frameworks of Islam and universal human rights, she said the man then asked her what her problem was while behaving in a seemingly aggressive manner.
Meanwhile, another person, believed to be the man's friend, also told her not to get involved.
However, Suri replied: "If he wants to beat his wife like that, it is not only my problem. It is everyone's problem. I can report."
The man then sarcastically challenged her to lodge a police report and also called her names, she said.
When the man's wife tried to apologise for her husband's behaviour, the man again told Suri not to meddle in his affairs and even chastised her for not wearing a headscarf.
"I was walking away at this point, but when he yelled that out, I turned around and yelled back: 'Hey! Lelaki Melayu dayus dah lah pukul bini and mulut mcm sial ada hati nak kutuk saya tak pakai tudung? Inilah masalahnya kalau dah bodoh!'"(You hit your wife, you have a foul mouth, and yet you have the heart to curse me for not wearing a scarf?)"
Suri said she could still hear him cursing her as she walked away. She then decided to use her mobile phone to take his picture.
"I was already behind the turnstile. But whenever I pointed the phone towards him, he would attempt to hide behind someone and flick me off on the side."
Her Facebook post has since gone viral, garnering over 2,200 likes and over 1,270 shares. In the hundreds of comments posted, many netizens praised her courage, saying she did the right thing to tell the man not to abuse his wife.
A Norizan Kusasir said: "Public assault is a community's issue and we have the right to intervene."
Many Facebook users also berated the man, for not only bullying his wife but also for his ugly behavour. One of them called him a "coward" for trying to hide his face when Ms Kempe tried to capture his image.
Many expressed sympathy for the victim but also lamented the fact that she gave in to her husband by apologising for his behaviour.
Fara Abdul said: "It is sad the wife is unlikely to report domestic abuse (or maybe report then cancel) and authorities didn't do enough to help. The stigma of bringing up marital problems haunts the troubled spouse. I hope the woman is able to save herself from such a marriage. Nobody can help if she doesn't help herself."

chenj@sph.com.sg