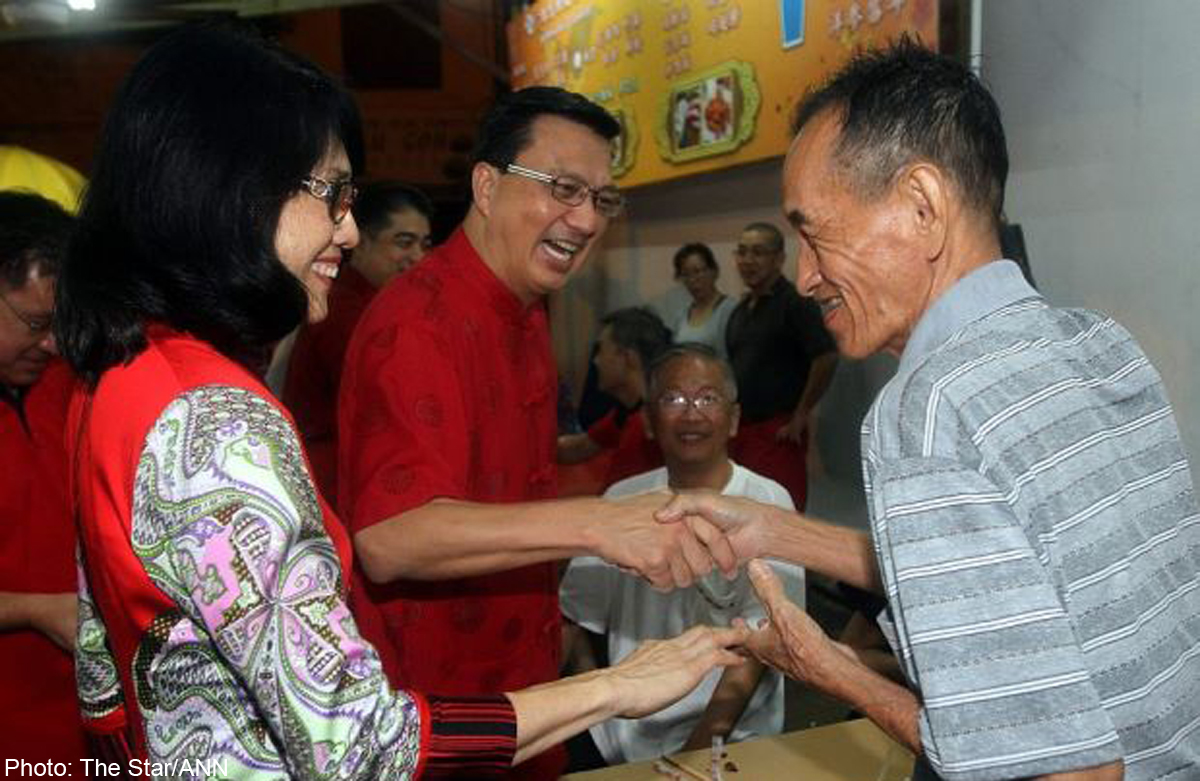 MALACCA - The Year of the Wood Goat has brought welcome news to 300-odd traders of Jonker Walk as the City council lifted several restrictions imposed on them 20 months ago.
The newly-minted Malacca Historic City Mayor Datuk Zainal Husin removed the need to apply for trading licence every three months and also lifted the prohibition on the use of gas cylinders for cooking along Jonker Walk.
The mayor made the decision following recommendations by State Transport and Project Rehabilitation Committee chairman Datuk Lim Ban Hong.
Chairman of the pro-tem committee on upgrading of Jonker Walk, Teo Chee Keong said traders were upbeat and happy with the latest development.
"All of us were extremely elated when Datuk Lim conveyed the good news a few days ago and told us that this was an ang pow from the Chief Minister and mayor to all traders in conjunction with the lunar new year."
He said MCA President Datuk Seri Liow Tiong Lai was present at the main stage for the Chinese New Year countdown.
He said a handful of traders from Jonker Walk were still unhappy despite the lifting of the restrictions and have demanded that the road be closed to traffic.
"The majority of traders are contented that major issues have been resolved and unanimously decided to give credit to MCA leaders who worked with the Chief Minister to bring forward our plight without seeking much publicity," he said.
Teo said that from the start, his committee raised their predicament through The Star when their grievances were channelled to the Chief Minister directly.
"MCA leaders worked closely with us on preparing documentations and making several visits to Jonker Walk to collect data and other information before submitting the proposal to have the restrictions lifted," he said.
Lim, who was assigned by Chief Minister Datuk Seri Idris Haron to look into the needs of the traders, said traders were very cooperative during his many visits to Jonker Walk.
The Jonker Walk saga started on June 27, last year, when the state government implemented a ruling to allow traffic into Jonker Walk during trading hours.
This invited brickbats from Opposition leaders and the public.