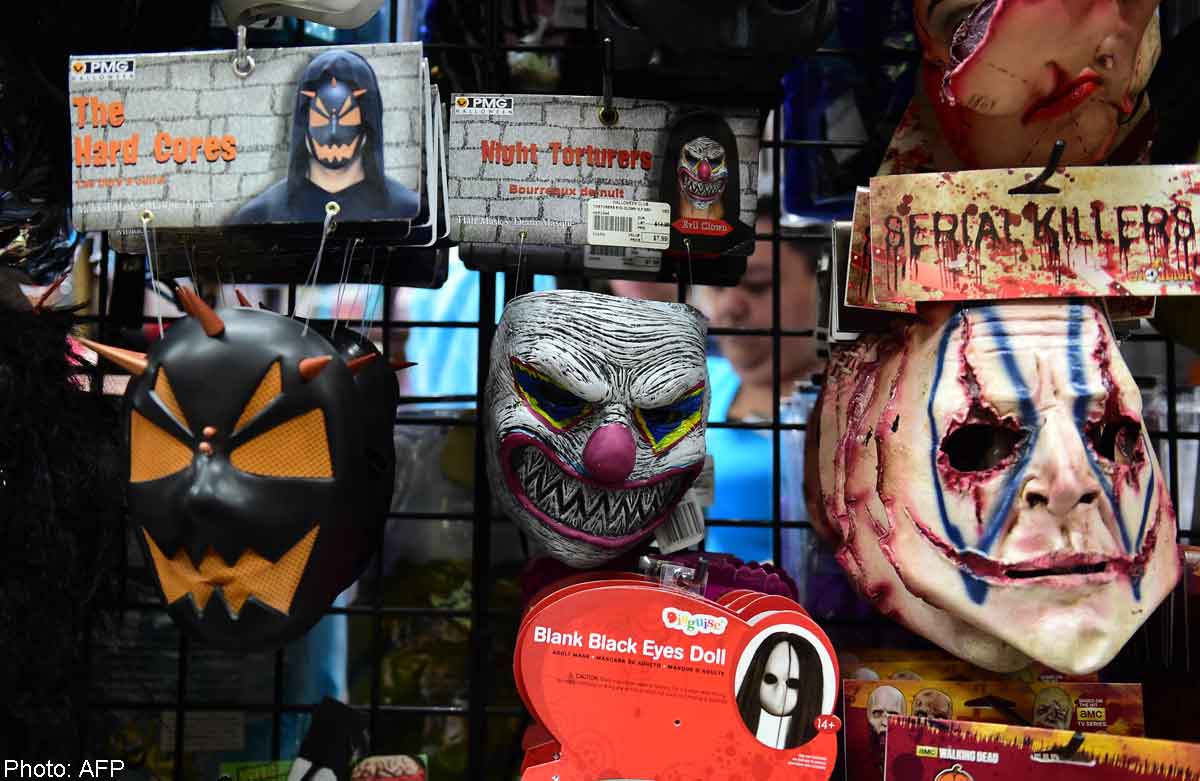 After Oktoberfest and a pet-a-dog event, several Muslim groups are now training their attention to the coming Halloween festival.
They have warned that the annual event is part of Western culture and could wrongly influence local Muslim youth.
Halloween is celebrated on Oct 31 and is dedicated to remembering the dead, including saints (hallows), martyrs and all the faithful departed believers.
According to a Malay language Sinar Harian Online report, banners promoting the event at a Seremban international school have triggered unease among the Muslim residents in the Negeri Sembilan township.
Ikatan Guru Muslim Malaysia (IGMM) deputy president Mohd Azizee Hassan said that the Halloween celebration is inappropriate as it clashes with Malaysian culture and traditions, Malay Mail reported, quoting Sinar Harian.
"I do not support such events because it could dilute the identities of the Muslim students in the said school," he was quoted as saying in the Malay daily's report yesterday.
"Although the programme organisers have said that there are no religious elements in the event, it still shouldn't be so heavily promoted as though we endorse such a festival.
"I worry that if the programme proceeds, it could destroy and threaten the faith of our Muslim students in the school." He has urged the state education department to look into the matter.
Muslim group Ikatan Muslimin Malaysia (Isma) has also taken issue with Halloween. It urged the authorities, including the Islamic religious council, to monitor the event.
Sinar Harian Online cited Isma central committee member Mohd Hazizi Ab Rahman as saying that the Halloween event should be canned as it is not Islamic.
Malay rights groups like Isma and Perkasa have previously hit out at a number of events which they said are not in tune with the Malaysian culture.
One such event is the Oktoberfest beer festival, which was held at a shopping mall carpark in Selangor.
Although the event was promoted to non-Muslims, the conservative Muslim groups urged their supporters to rally against the event and venues that serve alcohol as part of the festival.
Last Sunday, a young Malaysian Muslim invited flak when he organised the "I Want to Touch a Dog" event at the Central Park in Bandar Utama, Selangor.

This article was first published on Oct 26, 2014.
Get The New Paper for more stories.