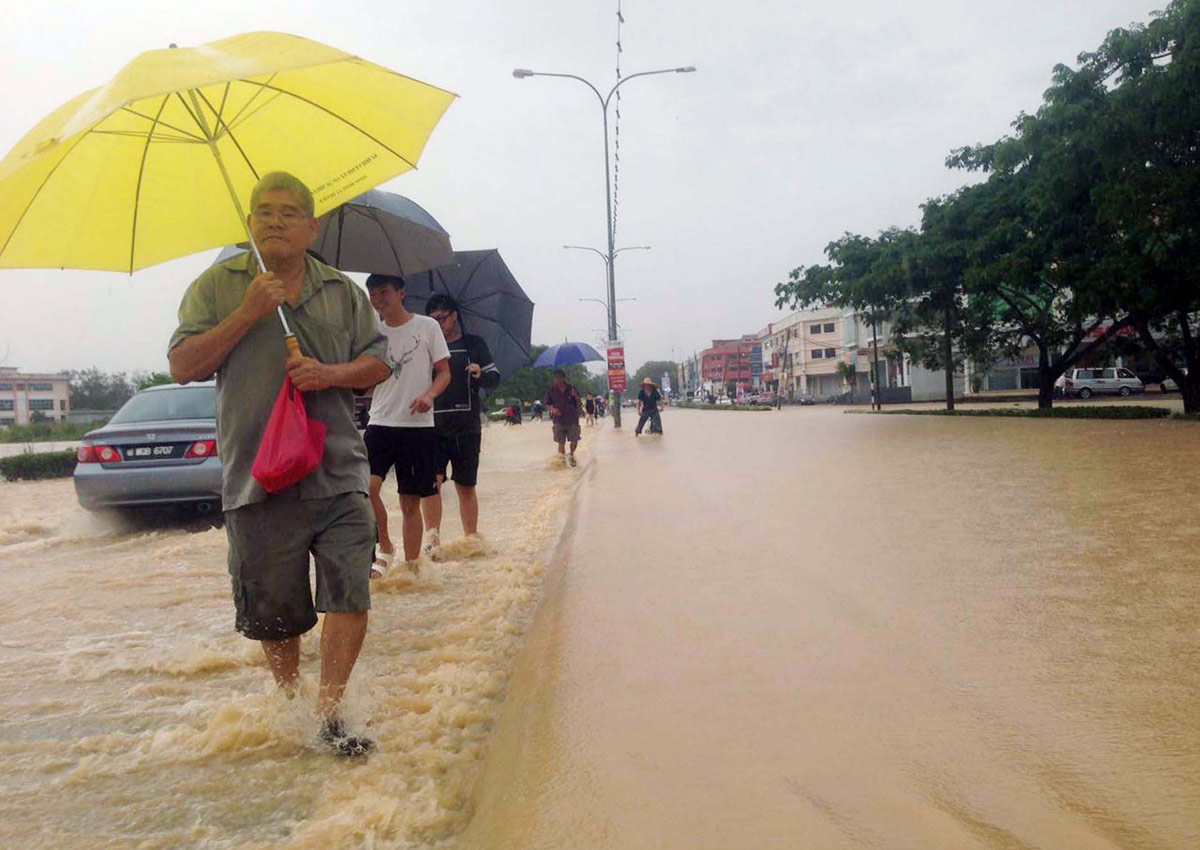 The recent deluge brought some relief to Singapore's main source of water in Malaysia.
The Linggiu Reservoir in Johor is now over 30 per cent full, national water agency PUB said yesterday.
This is up from the 27.5 per cent a week ago, and a marked improvement from the historic low of 20 per cent recorded last October.
Although water from Malaysia provides for about half of Singa- pore's water demand, levels at the PUB-operated reservoir in Johor have been decreasing steadily. In early 2015, it was 80 per cent full.
Heavy rain fell over Singapore earlier this week, leading to flash floods in several areas.
The Meteorological Services Singapore said the heavy rain was due to a monsoon surge over the South China Sea.
This is the time of the year for the north-east monsoon, said Assistant Professor Winston Chow of the National University of Singapore's geography department.
But this wet phase is expected to be followed by a dry phase that could start as early as next month, traditionally the driest month of the year, he said.
The monsoon's dry phase in 2014 led to Singapore's longest-ever dry spell, which dragged from mid-January to March.
The Linggiu Reservoir has been suffering from depleting water levels since that episode.
Experts are warning that the changing climate may cause dry spells to occur more frequently.
PUB yesterday reiterated the Government's call to save water, saying that while water levels at Linggiu have increased, weather uncertainties remain.
Dr Cecilia Tortajada, senior research fellow at the Lee Kuan Yew School of Public Policy, said that while rising water levels at Linggiu were a positive sign, the rain may not continue.
She said: "It is necessary to continue being as efficient as possible in the use of the water available... Singapore should not be complacent because of this increase, because in reality it does not solve any problem.
"The end objective should be to continue working on water conservation."
Singapore has been taking steps to boost water security, including investing in desalination and Newater (reclaimed water) plants.
Last Wednesday, Singapore opened its fifth Newater plant, which will add some 50 million gallons per day to Singapore's water demand. This represents about 10 per cent of daily demand.
audreyt@sph.com.sg

This article was first published on January 26, 2017.
Get a copy of The Straits Times or go to straitstimes.com for more stories.