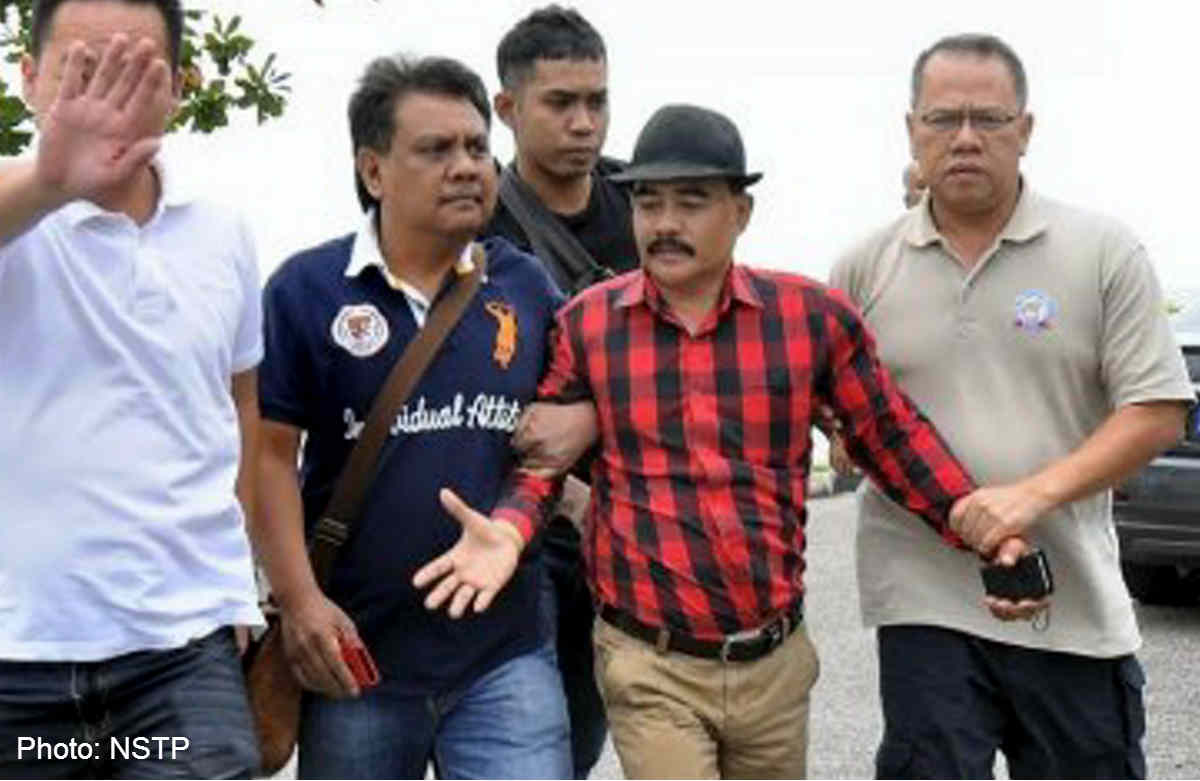 Malaysia - About a hundred of his followers waited for his arrival at the island of Pulau Besar in Malacca, where several goats were ready to be sacrificed for a "thanksgiving feast".
But the self-proclaimed "sultan" did not make it to the island for an investiture ceremony to "revive the Malacca Sultanate".
Noor Jan Tuah, 56, who had been referring to himself as Raja Noor Jan Shah Raja Tuah, was arrested by police at a jetty on Tuesday morning, The Star reported.
Malacca CID chief Assistant Commissioner Raja Shahrom Raja Abdullah said the "sultan" remained calm and composed when told that he was being arrested under the sedition act.
Mr Raja Shahrom said that before Noor Jan was taken away for questioning, he wanted his followers to know that he had been taken into police custody.
He added that the police had received several reports lodged by individuals and non-governmental organisations expressing concern over the planned "investiture".
"Initial investigations show he is a businessman dealing in property and he hails from Perak. He conferred himself with several names and titles," he said.
ACP Raja Shahrom said police would conduct thorough investigations to ensure that people were not cheated into paying for bogus titles and awards.
The police said that Noor Jan's followers had been organising activities to convince people that he was the rightful "Sultan of Melaka".
"We will also investigate a letter claiming that his recognition as the "Sultan of Melaka" was granted by the International Court of Justice (ICJ)," said ACP Raja Shahrom.
Fake Certificate
The ICJ has since confirmed that a certificate from the court recognising Noor Jan Tuah as the Sultan of Malacca is fake, Malacca Chief Minister Idris Haron said.
Said the chief minister: "Noor Jan's claims that he is the Sultan of Malacca are outright lies."
Recently, Mr Idris said he had received a letter from Noor Jan in which he demanded that he be installed as the Sultan of Malacca, claiming that the ICJ had recognised him as the sultan.
Meanwhile, the "thanksgiving feast" went on without the "Sultan".

Get The New Paper for more stories.