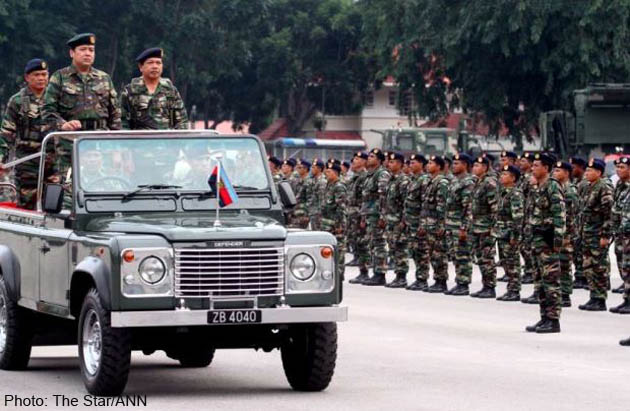 KUALA LUMPUR - The Defence Ministry is hoping for more funds to be allocated to it so that it can suppress the growing threat of terrorism, especially in Sabah.
Deputy Defence Minister Datuk Abdul Rahim Bakar said more assets were needed to be purchased and relocated to Sabah and Sarawak, where threats of intrusion and other security problems were prevalent.
"Defence Minister Datuk Seri Hishammuddin Hussein has identified several key areas that he will be looking at.
"We want to help the people in Sabah and Sarawak feel more secure," he told reporters yesterday at the Wardieburn Camp in Setapak after presenting medals to eight soldiers from the Territorial Army Regiment.
Abdul Rahim said the ministry was also exploring the possibility of "sea-basing", which is a naval capability that provides commanders the ability to conduct selected functions and tasks at sea without relying on infrastructure ashore.
"We welcome the participation of Petronas in this initiative by giving us decommissioned platforms, where we will be stationing our troops and assets.
"We hope to equip the platforms with all the necessary assets to prevent intrusion," he explained.
Abdul Rahim added that the ministry was also working on getting more people to join the Territorial Army, especially youths.
"Each and every National Service participant is given basic military training.
"We hope that more of them enlist in the Territorial Army.
"In times of crisis, they will be the first to assist the country," he said.