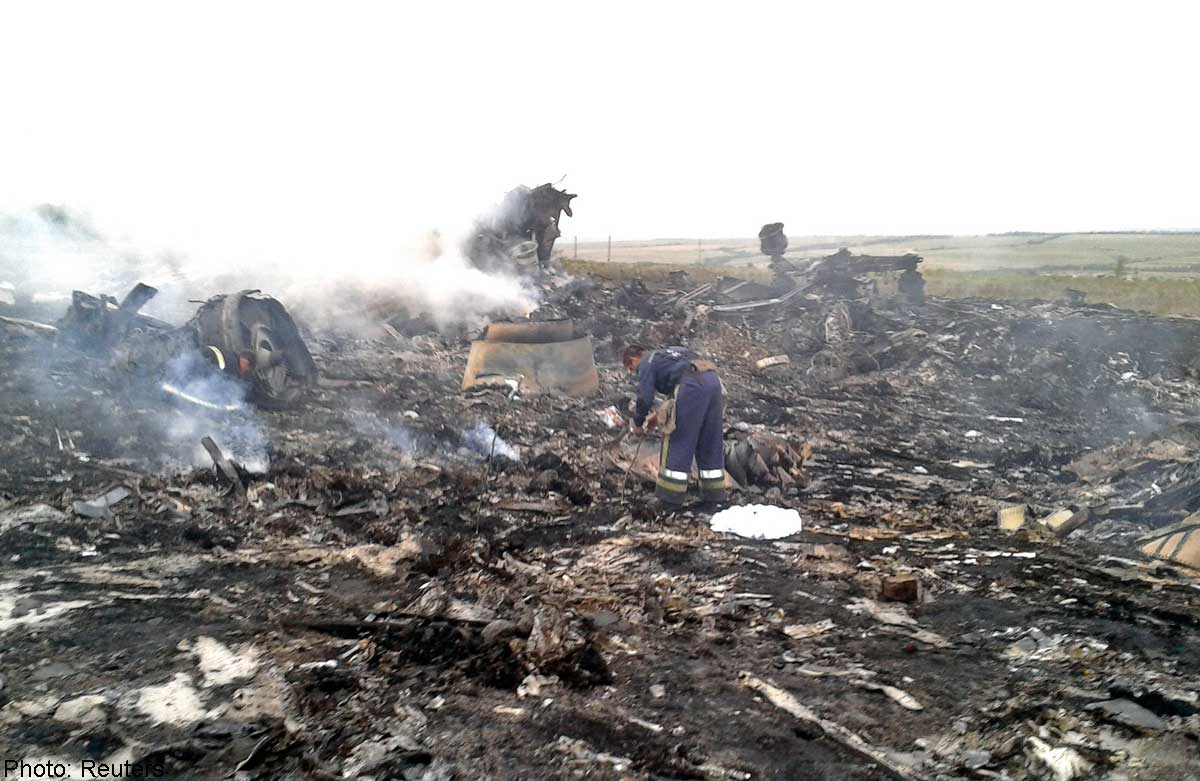 PETALING JAYA - Every country is legally responsible for alerting others if there are any hazards to flying in their airspace, the Inter­­national Civil Aviation Authority (ICAO) said.
The ICAO, which is the United Nations civil aviation body, said this was in accordance with the International Chicago Convention on Civil Aviation.
"It is always the responsibility of our sovereign member states to advise other states of potential safety hazards to civilian air services in the airspace under their authority," the ICAO's chief of communications Anthony Philbin said in an email yesterday.
The convention is binding on 191 countries including Ukraine and Russia.
Philbin was commenting on MH17's flight route which has been criticised as being unsafe.
The ICAO warned all countries prior to the downing of MH17 about a potentially unsafe situation in the Simferopol Flight In­­formation Region (FIR), a segment of airspace near the Ukrainian-Russian border.
In a statement following the tragedy, ICAO said that the loss of MH17 occurred outside the Sim­feropol FIR.
ICAO, said Philbin, only issued warnings to states under rare and extraordinary circumstances.
"They include when local governments may not be able to do so, due to command and control breakdowns, when authority over a segment of airspace may be in dispute, and when a state may ask ICAO to contact adjacent states on its behalf," added Philbin.
The International Air Transport Association defended Ma­­laysia Airlines from allegations that it had used a shorter but risky flight route to save on fuel.
"No airline will risk the safety of its passengers, crew and aircraft for the sake of fuel savings," said chief executive officer Tony Tyler,
Tyler said airlines depended on governments and air traffic controllers to advise them on which air space was clear and that the airlines made their flight plans within those specified limits.
"It is very similar to driving a car. If the road is open, you assume that it is safe. If it's closed you find an alternate route," said Tyler.
Tyler pointed out that all governments who are party to the Chicago Convention had agreed that civilian aircraft would not be classified as military targets.