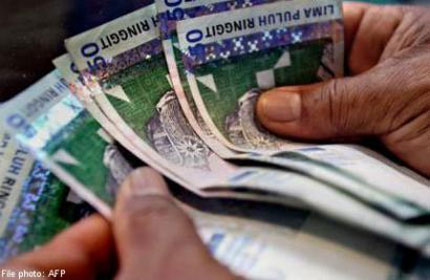 MALAYSIA - A businessman who broke off his relationship with his Chinese mistress after more than a year is in big trouble.
The woman had demanded RM50,000 ($19,500) as a "break-up fee" and when he refused, she sent his wife nude pictures of him.
His marriage is now on the rocks, but the woman is still blackmailing him, threatening to post the pictures on the Internet if he does not give her the RM50,000.
The businessman, who wanted to be known as Chin, said he met the 24-year-old woman in Jiangxi while he was on a business trip in 2011.
Giving the woman's name as Chen, he said they began a relationship that lasted for more than a year.
Last month, said 43-year-old Chin, he decided to end the affair but the woman demanded money.
Wearing a cap, sunglasses and a surgical mask during a press conference, Chin said he refused to pay.
Several days ago, Chen sent nude pictures of Chin to his wife and brother. She also threatened to come after him and his family if he did not pay her.
"Now, my wife wants a divorce."
Chin said he was aware that his former mistress had taken nude pictures and videos of him but "she had promised to delete them" from her phone.
Fearing for his family's safety, the father of four said he lodged a report at the Dang Wangi police headquarters on Saturday.
He also sought the assistance of MCA Public Service and Complaints Department head Datuk Seri Michael Chong. Chong said the department had received seven such cases this year. Last year, he said, there had been nine cases.
"In such cases, I would advise the victim to not pay the break-up fee as that would not be the end of it. The perpetrator will continue demanding for more money."
Chong said it was best to just ignore the demands.