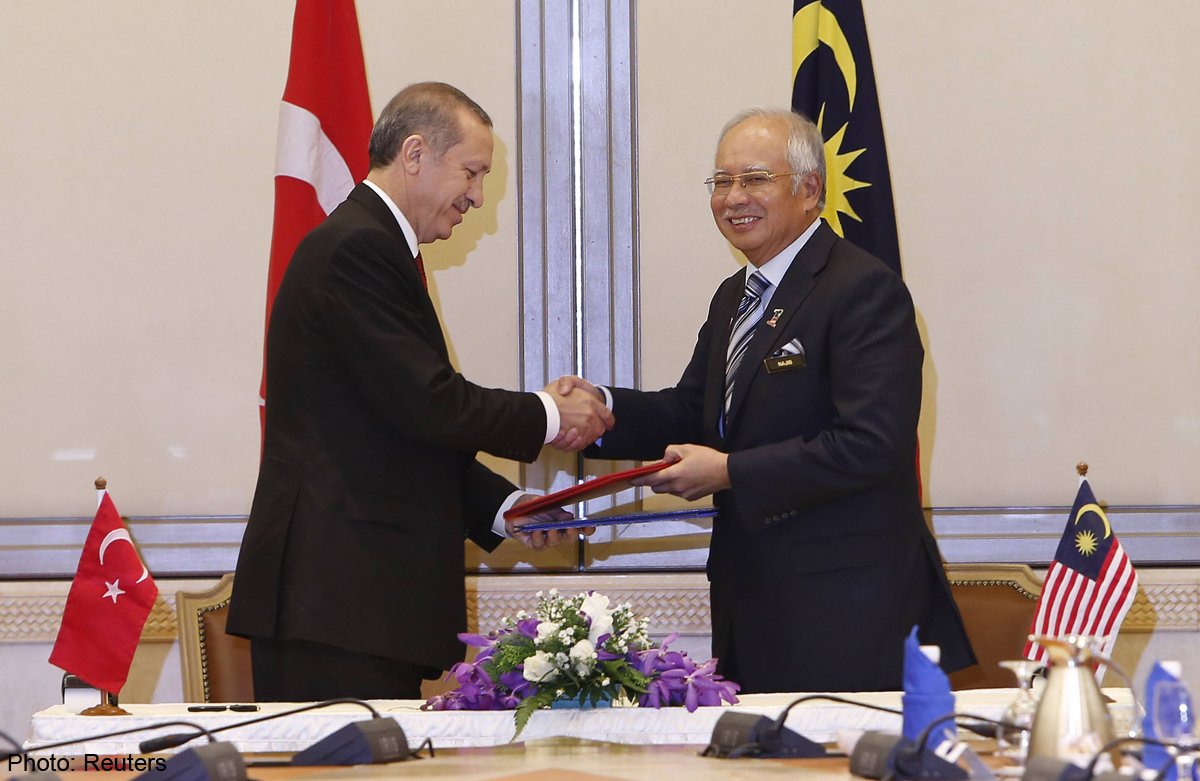 PUTRAJAYA- Malaysia and Turkey will sign a free trade agreement (FTA) in April, said Datuk Seri Najib Tun Razak.
"He invited me to Turkey once again so that the agreement can be signed during the visit," the Prime Minister said, referring to his Turkish counterpart Recep Tayyip Erdogan.
"The next round of the negotiations will be held in Ankara beginning Monday," he said at a joint press conference with Erdogan after a bilateral meeting here yesterday.
Najib and Erdogan also signed a joint declaration on the Framework For Strategic Cooperation between Malaysia and Turkey.
Erdogan was in Malaysia for a two-day visit. He was accompanied by his wife Emine Erdogan and a 97-member delegation.
The visit was significant as it marks the 50th anniversary of Malaysia-Turkey diplomatic relations. It was also part of Erdogan's trip to Asia that includes Japan and Singapore.
Najib said Malaysia and Turkey had agreed in principle to abolish visa requirements between the two countries.
"The draft agreement has been submitted to the relevant ministries and agencies.
"They will look into it so that in the shortest possible time we will abolish the visa requirements."
Najib also said Khazanah Nasional Bhd had agreed to invest US$300 million (S$346 million) through Malaysia Airports Holdings Bhd to increase its equity to 60 per cent in Turkey's second international airport project in Istanbul.
Erdogan had also suggested that the total bilateral trade between the countries be increased to US$5 billion from US$1.5 billion he said.
Najib also commended Turkish Airlines for resuming its four weekly flights to Kuala Lumpur.