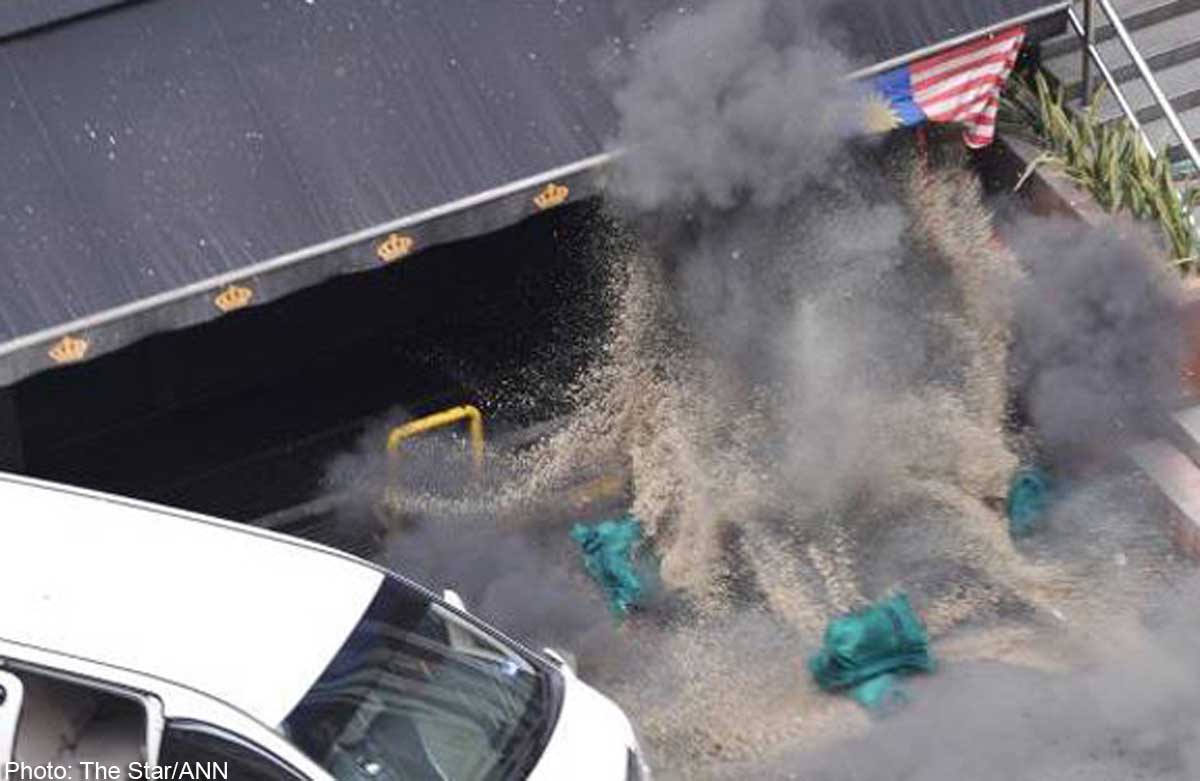 A resident from Kuala Lumpur posted a video of police detonating a bomb, found under a Toyota Camry, outside a club, which was the scene at which another bomb had exploded at around 4.25am on Oct 9.
The initial bomb explosion, left one dead and 12 others others injured, reports The Star.
Both bombs are believed to obsolete hand grenades made more than 30 years ago.
In a video uploaded on Ah Jinn's facebook, the resident appears to be filming from a high-rise building and has full view of the scene unfolding.
The footage shows the bomb exploding, causing what looks to be a yellow tarp flying into the air.
Malaysian Police did not want to take any risks after the first bomb exploded and despatched a bomb disposal squad to detonate the second bomb.
According to The Star, the grenades were thrown from the second floor of the building to the ground floor.
The deadly blast also damaged a Toyota Alphard, Toyota Camry, Mazda and BMW.
Federal Secret Societies, Gambling and Vice Division (D7) principal assistant director Senior Asst Comm Roslee Chik said that the cause of the blast could be gangland related.
Check out the video below.

Visit STOMP for more stories.