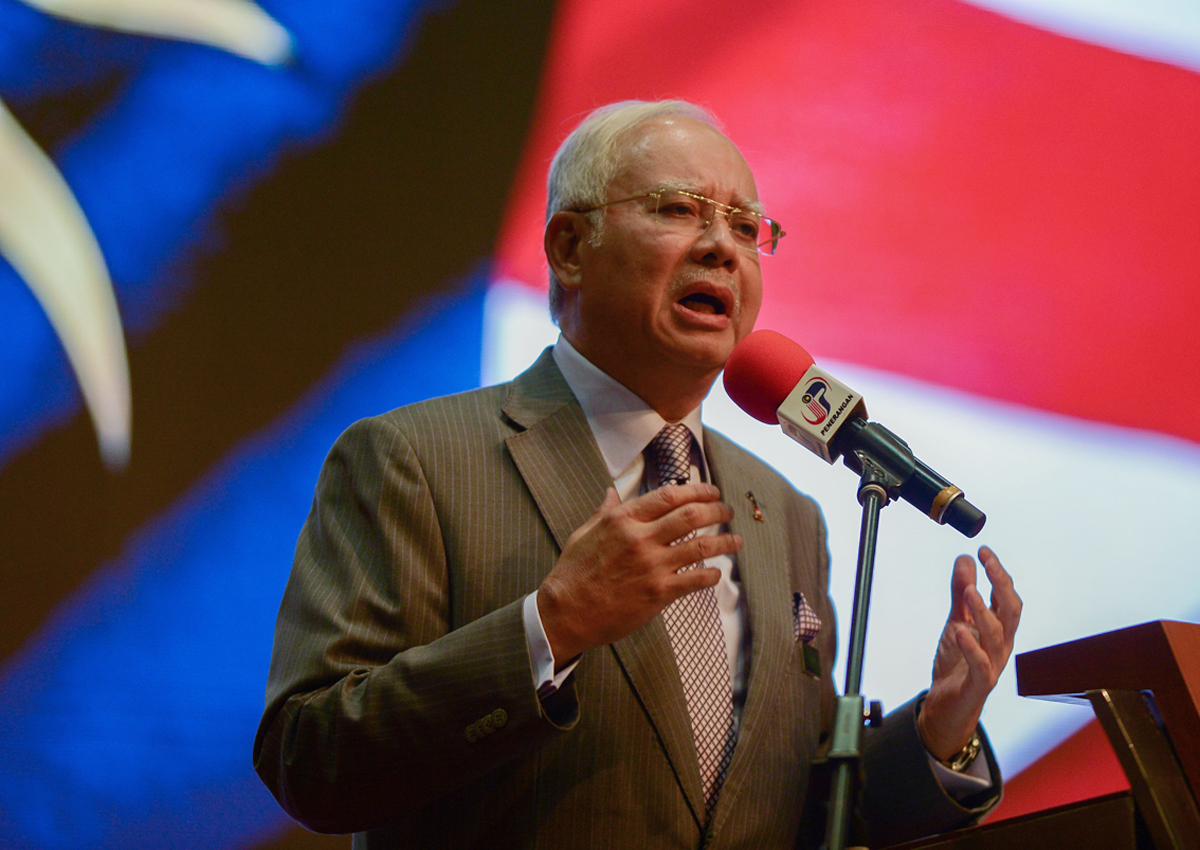 KUALA LUMPUR - THE Malaysian government will reduce mandatory employee contribution rates to the national Employees Provident Fund (EPF) by 3 percentage points in a move that could boost private spending by RM8 billion (S$2.7 billion) a year, Prime Minister Najib Razak said yesterday.
He was announcing measures to readjust Budget 2016 in face of a slowing economy.
Malaysians earning RM8,000 and below would be also granted tax exemption of RM2,000 for the financial year of 2015, a move that would affect two million taxpayers, the Malaysian Insider news website quoted Mr Najib as saying.
He also said, in the speech delivered from Putrajaya, that hardcore poor families will receive 20kg of rice every month up to the end of this year, due to the higher cost of living.
However, the Goods and Services Tax (GST) implemented last April would remain at the same rate of 6 per cent.
Mr Najib had earlier announced that RM51 billion revenue, including GST, was collected last year. It was a marked jump from the RM37.2 billion collected in 2014, without the consumption tax.
He had often reiterated that GST had saved the economy from further turmoil, although many netizens disagreed, saying that the GST had raised cost of living and dampened consumption.
According to Bloomberg, Mr Najib is counting on consumers to hold up Malaysia's faltering economy, finding ways to put more money in their pockets such as trimming their EPF contribution.
Mr Najib yesterday trimmed Malaysia's growth forecast this year to between 4 per cent and 4.5 per cent, compared with an earlier projection of as much as 5 per cent.
The government is sticking to its budget deficit target of 3.1 per cent of gross domestic product (GDP) for this year, he said, adding that he was confident the economy grew 5 per cent last year and the fiscal shortfall was 3.2 per cent of GDP.
"Prudent measures" by the government will save RM9 billion in operating and development expenditure, said Mr Najib, without elaborating on steps that would be taken.
A plunge in crude prices is forcing him to reassess spending plans for a second year to keep fiscal deficit targets in check and avoid a credit rating downgrade.
As Asia's only major net oil exporter, Malaysia may lose RM300 million for every US$1 per barrel drop, according to government estimates.
The ringgit gained 0.7 per cent to 4.2253 a dollar in Kuala Lumpur yesterday.
The Malaysian currency has strengthened about 1.6 per cent against the greenback this year, after tumbling more than 18 per cent last year.

Get MyPaper for more stories.