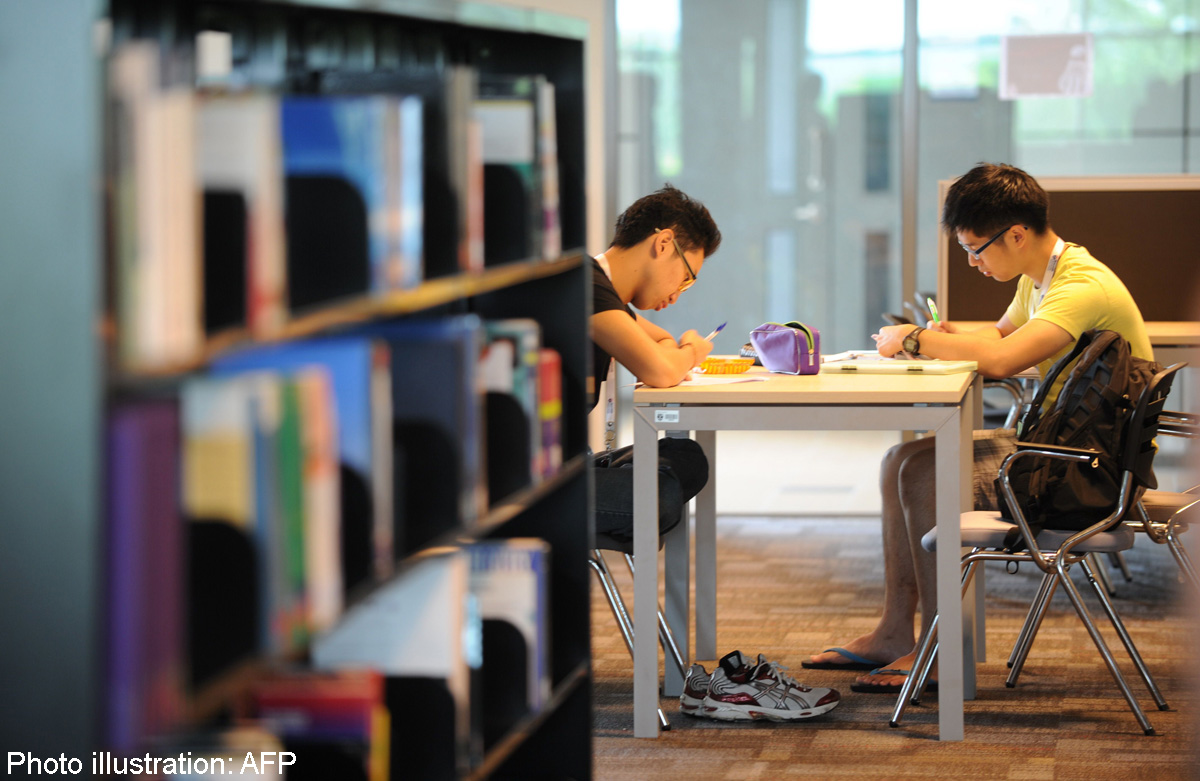 MALAYSIA - The Malaysian government has put on hold a controversial public school assessment system following an unprecedented protest by some 100 teachers and activists last weekend.
The computer-based system was meant to better track students' learning in between major exams, including personal development and extra-curricular activities. It was introduced as part of national education reforms.
But teachers said the system turned them into data entry slaves, taking time away from teaching. Some teachers said they were keying in data into the wee hours of the morning to keep up.
Parents, in turn, said they did not understand how their children were being assessed.
As complaints from teachers and parents mounted, the school assessment system became a symbol of all that was wrong with Malaysia's education system, which has achieved 93 per cent literacy for the population in the decades since independence.
But despite spending 3.8 per cent of gross domestic product (GDP) on education, more than twice the average for ASEAN nations in 2011, Malaysian students came out 52nd out of 65 countries in the World Bank's Programme for International Student Assessment last year.
On Monday, the Education Department said teachers can stop using the system until a special team can improve the so-called School-Based Assessment (SBA) system, introduced in 2011.
"I have decided that the best way for the (Education) Ministry to overcome the SBA issue is to postpone its implementation, so that a study can be done to improve the system," Deputy Prime Minister Muhyiddin Yassin told local media on Monday.
Public school teachers, normally compliant with government policies as civil servants, have never been so publicly critical of a policy.
Last Saturday, dozens of incensed public school teachers spoke out in a protest against the system in Bangi, Selangor, voicing what some 100,000 teachers in 10,000 schools nationwide have been enduring.
The teachers said guidelines for assessing students were ambiguous.
Worse, the system's IT infrastructure could not cope with traffic volume, forcing some teachers to log on at 3am to get anything done.
After the protest by a group called Malaysia Teachers' Voice, its chief, Mr Mohd Nor Izzat Mohd Johari, was transferred to a rural school from his urban posting in Pahang.
An English teacher in Bangi, Selangor, Mr Mokhtar Razak Badri, was sacked last Friday for speaking out against the SBA.
"The system's concept is good, but the implementation is rushed and poor," said Ms Lok Yim Pheng of the National Union of the Teaching Profession in Malaysia.
Each student is evaluated under a band system from one (understand) to six (exemplary) for every module of a subject. A student can be evaluated for Band Two only if the teacher is satisfied that he has passed Band One.
And because each teacher teaches a subject to at least three classes of 40 students, one teacher needs to make hundreds of entries for multiple modules.
If a student's data is entered wrongly, the teacher has to start the entire class' entries again.
"It is very frustrating to the point that my doctor blames the SBA for my high blood pressure," said Ms Ellena Chia, a school teacher in Kota Kinabalu, Sabah.
As teachers continued to wrestle with the system - or give up - parents said they did not know how their children were faring in school.
"The test scores are not being keyed into the system, and my son's school says his records for his Form 1 and 2 are not available," said housewife P. Sarala.
"I am not kiasu (afraid to lose), but I like to know where my child's strengths and weaknesses are."
lestkong@sph.com.sg
Get a copy of The Straits Times or go to straitstimes.com for more stories.