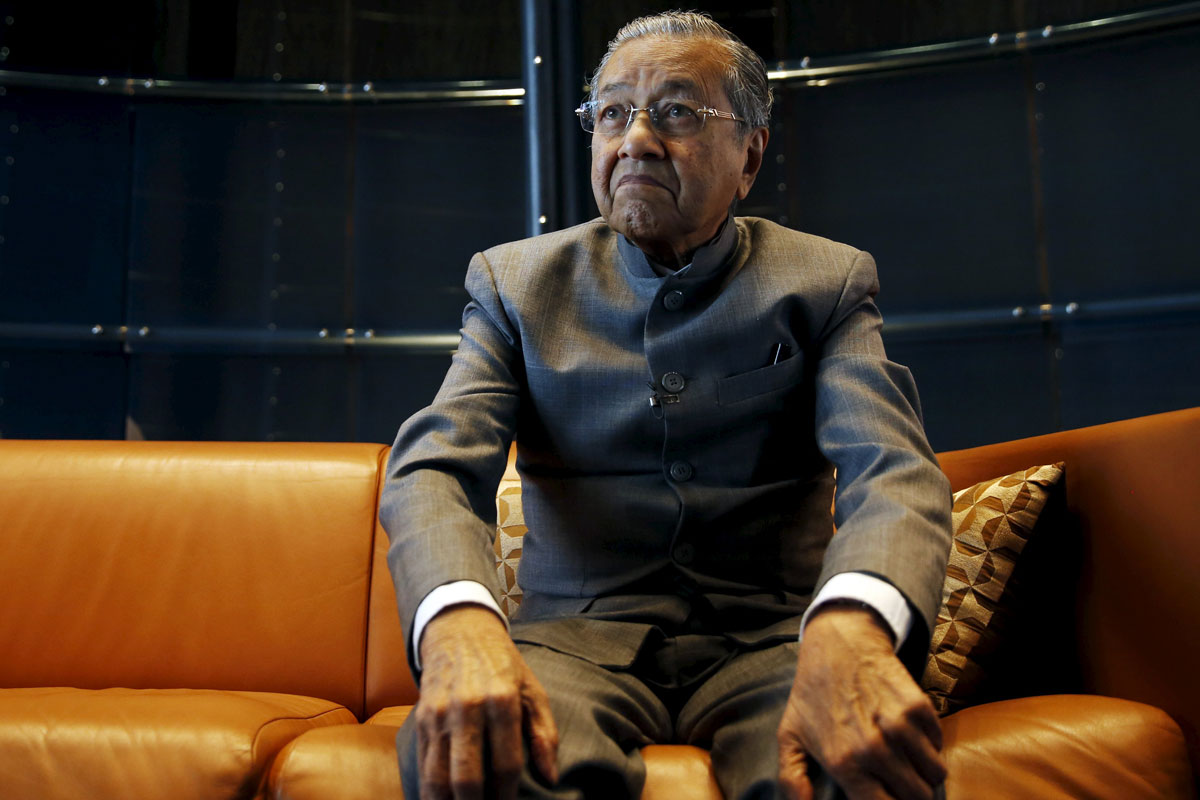 PETALING JAYA: Tun Dr Mahathir Mohamad says he hopes Datuk Seri Najib Tun Razak will live up to his father's legacy.
The former premier said he hoped Najib would emulate his father, as second Prime Minister Tun Abdul Razak Hussein had contributed so much to the development of the country.
Dr Mahathir was asked if he had any wish for Najib in conjunction with the Prime Minister's 40th anniversary in politics.
"I had high hopes for him because he is the son of a Prime Minister who has done good deeds.
"But I find that his performance is different (from his father)," he said at a press conference after launching the "Let's Read The Quran 2016" campaign here on Saturday.
On his allegations against Najib, Dr Mahathir said he is prepared to swear on the Quran to prove his claims.
The former premier, who had recently challenged Attorney-General Tan Sri Mohamed Apandi Ali to swear on the Quran, said he was willing to do the same over his criticism of the Prime Minister.
"If what I said is deemed slander or untrue, tell me to take the oath, and I will take it.
"If I ask people to swear, I must be prepared to do the same with the right intention. Bukan niat lain, sumpah lain (Not to swear one thing but have a different intention)," he said.
On the recent recruitment freeze of foreign workers to Malaysia, including those from Bangladesh, Dr Mahathir said the flip-flop in policies had cause uncertainty among the people.
"We see flip-flops happening all the time. They introduce the policy, they reverse the policy and then they re-introduce it again, in all things, including automotive.
"I think there is some confusion about what you have to do which has forced them to reverse every time," he said.
On Friday, Deputy Prime Minister Datuk Seri Dr Ahmad Zahid Hamidi announced that the Government had decided to suspend the recruitment of all foreign workers to Malaysia.
He said the suspension would be in place while the Government reviewed the two-tier levy programme for foreign workers.