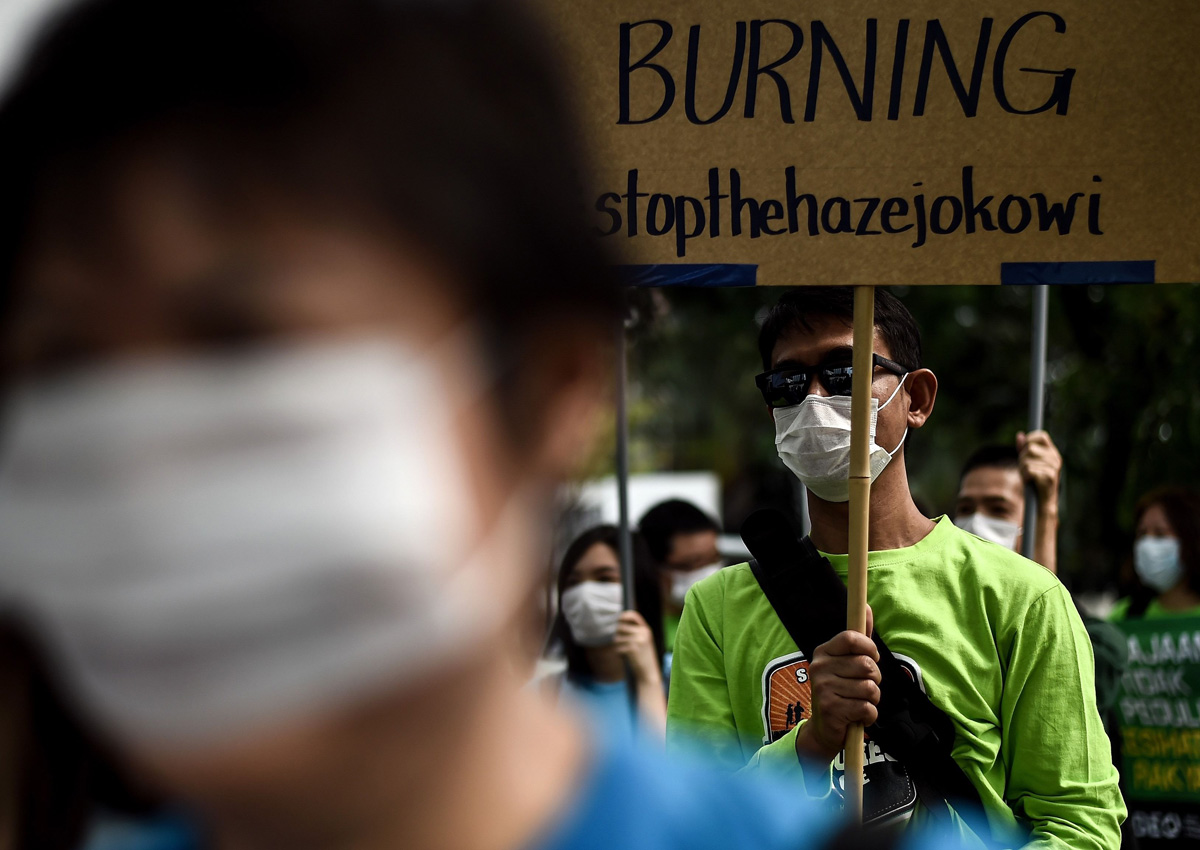 KUALA LUMPUR - Air quality in Malaysia's capital reached "very unhealthy" levels Sunday as acrid smoke billowing from Indonesian agricultural fires intensified, in a environmental crisis that is fraying regional tempers.
Pollution readings soared past the 200-point level Sunday morning in the Malaysian government's hourly air-quality index, a threshold that triggers automatic school closures during weekdays.
As the haze built up in Malaysia on Saturday, an airport just outside the capital closed temporarily in the afternoon as visibility dropped to less then 400 metres.
The closure forced at least 20 flights to be cancelled, according to Malaysian media reports, and followed Singapore's shuttering of schools on Friday as air there worsened to "hazardous" levels.
Parts of Indonesia, Malaysia and Singapore have been shrouded for weeks in a choking smoke haze from tinder-dry parts of Indonesia's Sumatra island.
The haze crisis - the worst since mid-2013 - grips the region nearly every year during the dry season, when agricultural land is illegally cleared by burning.
Indonesia has faced pressure from its neighbours to address the problem since it first emerged about 20 years ago.
But the issue has persisted, especially as plantations have expanded, driven in large part by rising global demand for palm oil, a key ingredient in a vast range of everyday consumer products.
Malaysian skies have been a smoky grey for most of the past month, and authorities on September 15 ordered schools closed in Kuala Lumpur and neighbouring states.
Singapore Foreign Minister K. Shanmugam on Friday lashed out at what he called "shocking statements" by senior Indonesian officials perceived as making light of the problem.
Haze levels in Singapore had improved by Sunday, dropping below the "unhealthy" mark.
Indonesia earlier declared a state of emergency in Sumatra's hard-hit Riau province.
Tens of thousands of people in smoke-choked regions of Sumatra and Borneo island have fallen ill from the haze, which also has caused sporadic flight delays or cancellations.