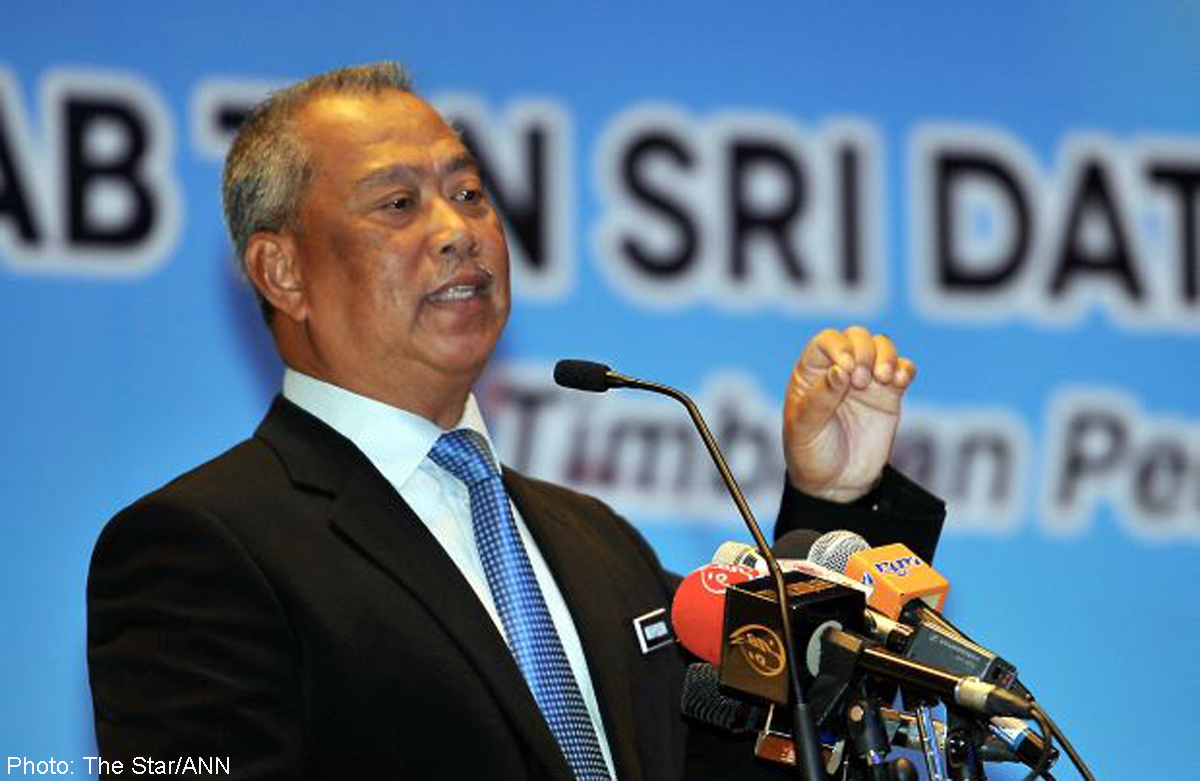 SUBANG JAYA - Deputy Prime Minister Tan Sri Muhyiddin Yassin (pic) has assured Malaysians that he is in charge of the country's flood crisis while Prime Minister Datuk Seri Najib Tun Razak is away.
"Don't worry, I am in charge when the Prime Minister is not in, I will be acting on his behalf so don't worry. Have trust in me.
"We will manage what we can to the best of our ability," he said during the Christmas tea event hosted by the Christian Federation of Malaysia (CFM) at Subang Jaya on Thursday.
Muhyiddin's assured all present that he was keeping in close contact with Najib in managing the flood situation.
He also told reporters that there was no need for an emergency to be declared yet unless a total breakdown in electricity or essential supplies occurs or if the number of evacuees in an area increases to over hundreds of thousands.
He said that even if a state of emergency is declared, the most important thing is in aid response and to ensure lives are saved and that aid and supplies are delivered.
Muhyiddin also said that the Government would mobilize all assets, even non-governmental and private assets, to help in relief efforts if floods take a turn for the worse.
"If we have to mobilize all assets, I will instruct private helicopters and contact private agencies and agencies not involved in flood relief to assist," he said, adding that he was receiving frequent updates from the National Security Council (MKN).
"I guarantee that we will use all resources necessary to save the lives of victims in affected areas," he said, emphasizing that the safety of victims is a priority and that the Government will spare no expenditure in relief efforts.
Muhyiddin also urged the public not to spread false or unsubstantiated information as this may cause further distress to the victims and families.
Muhyiddin will be visiting Pengkalan Chepa on Boxing Day. However, due to unpredictable weather, he told reporters that he may visit Kuala Terengganu and Kuantan instead if the airplane is not be able to land in Kelantan.
The flood in the West Coast of Malaysia is reported to be one of the worst in recent years with more than 90,000 people evacuated as of Christmas Day.