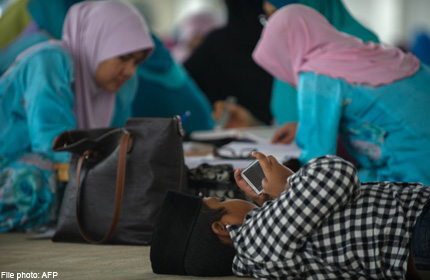 PETALING JAYA - Consumer associations have given the thumbs up to the initiative to block stolen handphones from being reused or circulated back into the market.
Describing it as a long-overdue move, Federation of Malaysian Con­sumers Associations (Fomca) deputy president Muhammad Sha'ani Abdul­lah said it would contribute towards lowering street crime, especially snatch thefts.
He called on the Malaysian Com­munications and Multimedia Com­mission (MCMC) to work with other regulators in the region so that this initiative can be expanded to other neighbouring countries too. He was responding to a move to reduce phone thefts as part of the Government's crime prevention measure.
Penang Consumer Protection Asso­ciation president K. Koris Atan said consumers would embrace the move as it would give them peace of mind knowing that their phones would be rendered useless if stolen.
He also warned telecommunication companies (telcos) not to charge consumers for this as the system was already in place.
Muslim Consumers Association of Malaysia secretary-general Datuk Dr Ma'amor Osman said while this was a good move, he was unsure as to how consumers would reap the benefits as the likelihood of getting back their lost devices was slim.
"I also hope this will not cost the Government much," he said.
One mobile phone user questioned whether having such a mechanism could work a little "too well".
"What's the point of getting your phone back if you can't use it any more? It is better off lost," said music teacher, Susan Kuee, 39.
She is also concerned over whether unscrupulous parties could take advantage of the new system to maliciously block other people's phones.
"Perhaps victims could provide some verifying details before they allow authorities to render a phone useless so that malicious people do not abuse the system," she said.