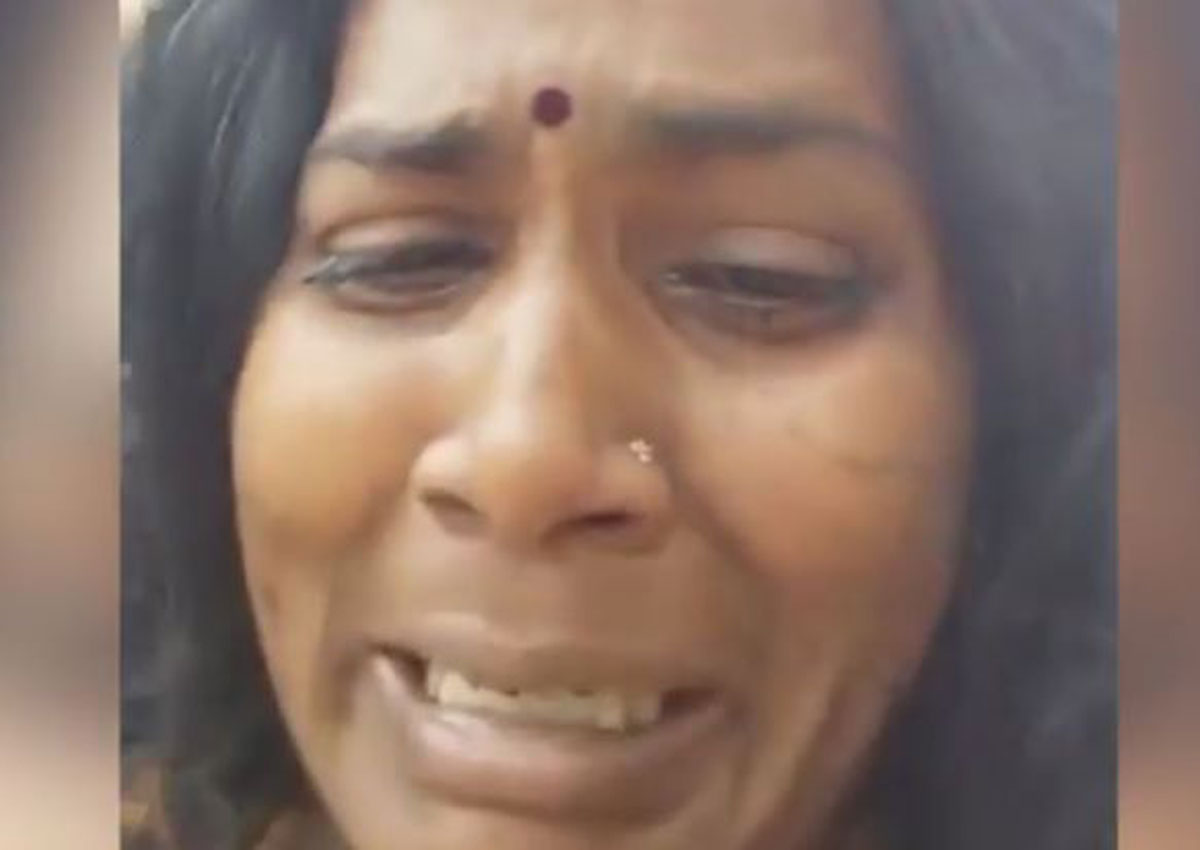 KLANG: She was glad that she would finally be coming home, but Malaysian Devasuria Subramaniam's (pic) happiness was short-lived when she was stopped from boarding her flight at the Trichy Airport in Tamilnadu.
Devasuria, 37, was stopped at the airport because she had apparently overstayed in the country.
Her Malindo Air flight ticket has also been cancelled.
"I don't know what to do. It took us six hours to travel from my husband's hometown to the airport and we now have to go back there," said a distraught Devasuria on the phone from India.
She has also been slapped with a fine by the Indian authorities for overstaying.
The woman, who was on three-month visa, said she did not read the fine print that the visa needed to be renewed after 45 days.
Devasuria's plight came to light after a video clip of her crying and begging for help went viral on social media.
In the video, Devasuria said that she was trapped in her husband's hometown of Kamuthi, which is in the Ramanathapuram district in Tamilnadu.
She also claimed to have been physically abused by her mother-in-law.
Devasuria said her husband has no money to pay for new flight tickets for her and her four-year-old son to return to Malaysia.
She said her husband, S. Muralidas, had borrowed money from a moneylender to pay for the flight that has been cancelled.
"He already has to pay interest for the money he borrowed and he cannot borrow anymore money. I just don't know what else to do to get back home," she added.
Muralidas, an Indian national who was a gas deliveryman in Malaysia, is now an auto rickshaw driver in India.
Devasuria and Muralidas were married in Malaysia about eight years ago.
Muralidas had stayed in Malaysia for 16 years eight years legally on a work permit and then had stayed on illegally after getting married because he was unable to renew his permit.
Because he had stayed illegally in Malaysia, Muralidas is barred from entering Malaysia for five years.
When contacted, Devasuria said she was on the way to the Ramanathapuram Superintendent of Police's office to obtain a letter to allow her exit out of India.
"Even if I get the letter, I don't have the money to re-book flight tickets for myself and my son," she said.