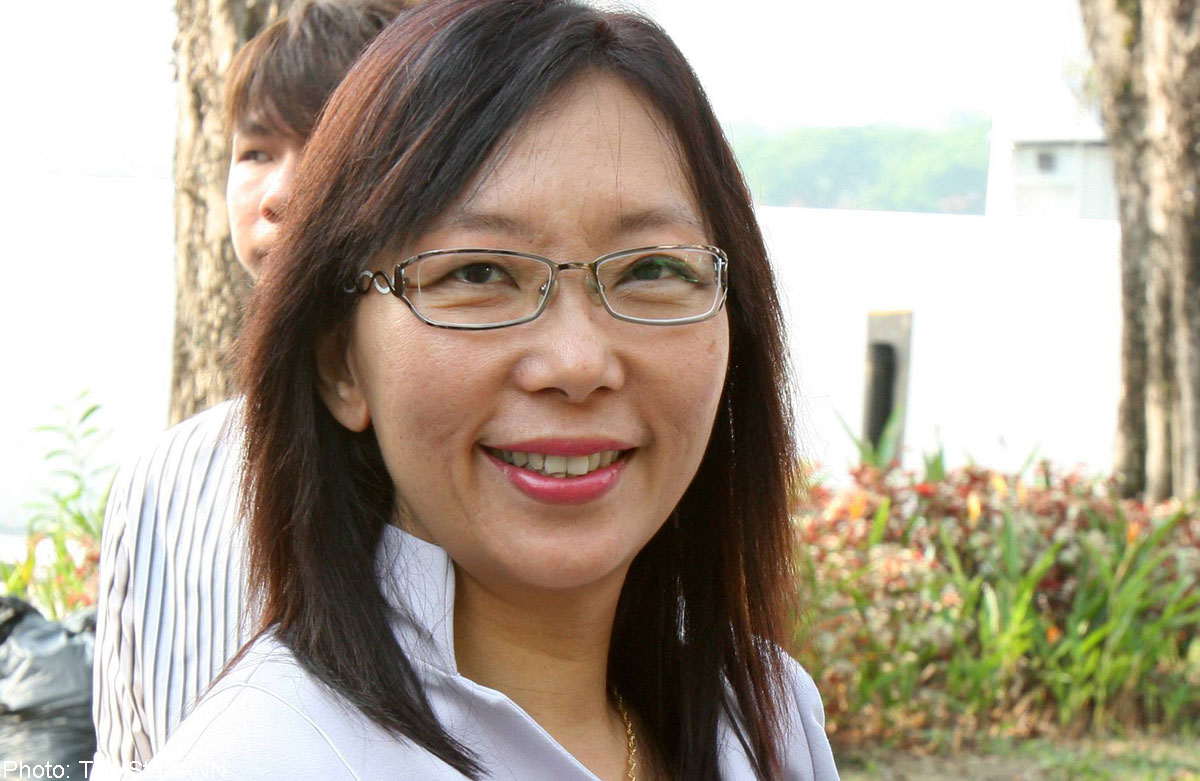 A satirical Chinese New Year video clip posted by a Malaysian opposition Member of Parliament (MP) has raised the ire of the ruling party.
The video, Teresa Kok Onederful Malaysia CNY 2014 Video Clip, posted on YouTube by Seputeh MP and Democratic Action Party (DAP) vice-chairman Teresa Kok, drew flak from a senior minister who said it was an insult to the state and Malaysian security forces.
Seputeh is a parliamentary constituency in Kuala Lumpur.
Rural and Regional Development Minister Mohd Shafie Apdal said yesterday that stern action should be taken against the DAP for ridiculing Sabah and Malaysian security forces in the video, reported Malaysia's The Star.
In the clip, Ms Kok plays a talkshow host who interviews three geomancy "experts", one of whom makes a snide remark about last year's raid by Sulu gunmen into the Lahad Datu and Semporna districts on Sabah's east coast.
He suggests that Malaysians would get a bonus show of "kidnapping and machine-gun fire" if they visited Sabah.
A military operation last February to flush out the gunmen left more than 100 people, including Malaysian soldiers, dead. Mr Mohd Shafie said that incident was not a matter to be belittled and joked about.
Ms Kok's guests on the talkshow - including an emotional man who burst into tears easily and a big-haired plump woman who loves jewellery and handbags - appear to be caricatures of politicians.
ISSUES
The guests talked at length on several issues, including security, wealth, education and the economy, peppering their speeches with anecdotes familiar to many Malaysians, reported liberal news portal malaysiakini.
Among others, references were made to diamond rings, branded handbags and real estate in New York as well as several other news items linked to tourism and education.
The video had been viewed about 65,000 times as of yesterday evening.
Critics point out that various remarks appear to be jibes at Malaysia's national education system as well as Prime Minister Najib Tun Razak and his wife Rosmah Mansor.
"Issues of national security should not be lampooned. Our fellow Malaysians sacrificed their lives in defending the country," said Mr Shafie, who is one of the vice-presidents of the United Malays National Organisation (Umno), after attending the Liberal Democratic Party open house yesterday.
When contacted by malaysiakini, Ms Kok said she would not apologise for the video.
"It is up to you to interpret who the characters are. We never mentioned names. All we mentioned were issues faced by the rakyat like inflation, security and education. So why should I apologise?"
She also thanked Umno Youth for attracting attention to the video, recorded in a mix of Mandarin and Cantonese with English subtitles, as it was initially intended to target only Chinese-speakers.
"As the news (of Umno Youth's claims) are in all major Bahasa Malaysia newspapers, then it will reach the non-Chinese speaking audience. So I thank Umno for that," she said.

Get The New Paper for more stories.